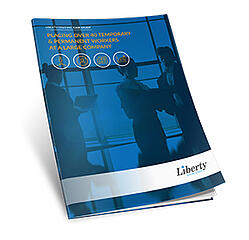 When larger companies suddenly need a number of qualified workers, it can be difficult to recruit new staff quickly. Some of our larger clients who need numerous workers in a timely manner will turn to us for staffing support. For instance, a big Stratford client was looking for forty permanent workers and had more than forty temporary positions available as well. They use several temp agencies and sometimes it can be difficult to pull workers from Stratford because if workers have been there before on their own or through another agency they cannot return.
When a company is short on staff, the business suffers. The client knew he couldn't find new workers on his own. That's where we come in. We are here to recruit qualified workers for all of your permanent and temporary positions for you so you can get back to more important tasks.
The Problem:
The client urgently needed a large workforce.
It can be difficult to find workers in the area.
Many workers have already been employed there on their own or through another agency, which means they cannot return.
We needed to help our client fill these positions as soon as possible in order to maintain productivity and ensure smooth business operations.
Fill out the form on the right to download your copy of "Placing Over 40 Temporary & Permanent Workers at a Large Company" and find out how Liberty Staffing Services worked closely with the client and made sure their needs were met.