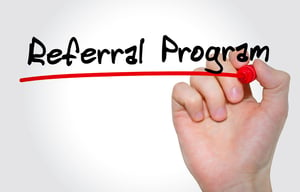 Liberty Staffing offers general labour, warehouse, industrial, and office work to job seekers throughout Ontario. Did you know that Liberty Staffing offers a referral program? If you are currently registered with Liberty Staffing and know someone who is looking for work, we encourage you to apply to our referral program.
In order for a successful referral, there are some things that you'll need to know. Read on for more information about Liberty Staffing's referral program.
What is Liberty Staffing's Referral Program?
Liberty Staffing offers a $100 reward to assignment employees who refer a friend to register with us.
How Does the Promotion Work?
The referred candidate must work a minimum of 200 hours in order to be eligible for this promotion. Once the referred candidate works 200 hours, Liberty Staffing will add a $100 bonus to the paycheque of the person who referred them (i.e. you).
How Many People Can I Refer?
You can refer as many people as you'd like! You can refer a friend or family member to register with Liberty Staffing. Candidates must be legally able to work in Ontario, Canada.
How Can I Refer a Friend?
Referring a friend is simple. You can fill out a referral form online, physically come in to a Liberty Staffing office with your registered friend, or simply ask your referred friend to mention your name when they come in to register.
Please be advised that all candidates must physically come in to register with Liberty Staffing, and referred candidates must work a minimum of 200 hours in order to be eligible for this promotion.
Refer a friend to Liberty Staffing today! For more information, please contact your nearest Liberty Staffing branch location.