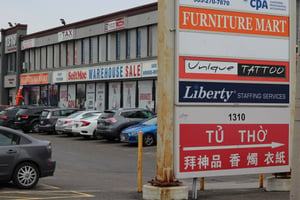 Are you looking for work in Mississauga, Ontario? Liberty Staffing Services is hiring! We are hiring for general labour, warehouse, and office positions in the area.
Whether you are looking for a temporary, temporary to permanent, or permanent role, Liberty Staffing can help. We will work with what you are looking for.
Earn some extra money this holiday season with a job from Liberty Staffing! We pay on a weekly basis.
Come in and apply with us! Our recruiters, Tamara and Florence, would love to sit down and have an interview with you.
Liberty Staffing is Located at:
1310 Dundas St. East, Suite 208
Mississauga, Ontario
L4Y 2C1
Please bring photo identification, proof of your Social Insurance Number (SIN), and an updated resume when you come in to apply.
Contact us at (905) 949-5218 if you have any questions.
Liberty Staffing Services connects great people with great jobs!