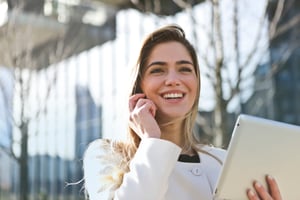 Today is Family Day. If you're an employee of Liberty Staffing Services, we hope you have a great Family Day! Please be advised that all Liberty Staffing branch locations are closed today (Monday February 17, 2020) in recognition of Family Day.
Do you have a family member that is looking for work? Even though we are closed today, we hope that you'll consider asking your family member to apply with our agency tomorrow. Liberty Staffing offers a great $100 referral bonus program.
Here's some information regarding our agency, and our referral program.
About Us
Liberty Staffing Services is an independent staffing agency with 9 branch locations across Ontario. We offer general labour, warehouse, and office work in temporary, temporary to permanent, and permanent opportunities.
If you're looking for work, apply with our agency. Our main goal at Liberty Staffing is to match you with a great career opportunity. First established in 1999, our recruiters have years of experience. Let us help you with your job search.
Liberty Staffing connects great people with great jobs!
Referral Program
Already registered with us? That's great! Refer a family member (who is legally able to work in Ontario, Canada) to apply with us. If your family member works a minimum of 200 hours with us, you will gain $100 for referring them to our agency.
Not only will your family member obtain a great job, but you'll also gain $100. It's a win-win situation!
For more information, contact your nearest Liberty Staffing branch location.