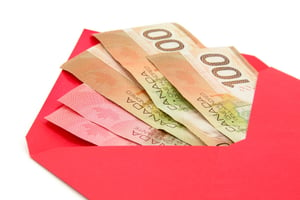 Are you currently registered and working through Liberty Staffing? Do you know someone who is looking for work to earn some extra money this holiday season? The holidays are approaching quickly. Refer them to apply to Liberty Staffing Services today!
Your friend or family member could earn a great temporary job through us, and earn money. Not only that, but we offer a great $100 referral program for you.
Here's some information regarding our referral bonus program. Read on.
Our Referral Program
Refer a friend or family member (legally able to work in Ontario, Canada) to register with Liberty Staffing Services. Once your referred friend/family member works a minimum of 200 hours with us, you will be rewarded $100 for your referral.
Refer as Many People as You'd Like
There is no limit on how many people you can refer. So for example, if you refer 2 people and they both work 200 hours with us, you will earn $200. If you refer 5 people and they all work 200 hours each, you will earn $500.
The more people you refer that work with us, the more money you will make! It's that simple.
Win-Win Situation
Not only will you earn an extra $100 for your referral, but your friend/family member will gain a great job through us! It's a win-win situation.
We hope that you will refer a friend to Liberty Staffing today! Contact a Liberty Staffing branch nearest you to begin the process.