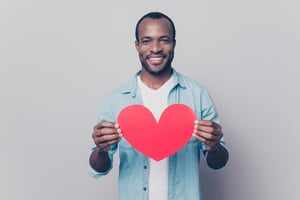 It's time to spread the love. After all, today is Valentine's Day! If you have a loved one who's looking for work in Ontario, refer them to apply with Liberty Staffing Services. Your friend/family member could gain a great job, and you could gain a $100 reward for your referral. It's a win-win situation!
Job hunting is stressful, especially when you do it on your own. Liberty Staffing can help.
At Liberty Staffing, we take the time to get to know every candidate that walks through our doors. Our recruiting professionals are personable, and we truly care about our employees.
We offer general labour, warehouse, industrial, and office jobs in temporary and permanent opportunities. If you are currently out working for us, and you'd like to refer a loved one to apply with us so that they can work at the same company as you, we will try our best to accommodate. This depends on the staffing needs of our clients.
Spread the love and help your friend or family member find meaningful employment through Liberty Staffing. Refer a loved one to us today!
How Do You Refer Someone?
If you are a registered employee of Liberty Staffing Services, simply refer a friend, partner, or family member (legally able to work in Ontario) to our staffing agency. The referred individual must come in to one of our offices to register. Make sure that the referred individual mentions your name.
How Can You Earn Our $100 Referral Bonus?
Once the referred individual is registered in our system, if the individual works a minimum of 200 hours on assignment with Liberty Staffing, you will be rewarded $100. This is a thank you for referring this hardworking candidate to our agency.
It's as simple as that! There is no limit to how many people you can refer. However, all referred candidates must work a minimum of 200 hours with us in order for you to earn our $100 referral bonus.
Liberty Staffing Services connects great people with great jobs. Contact us with a referral today!