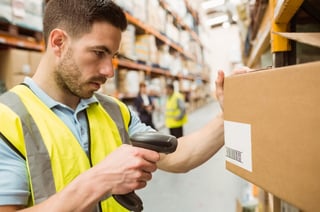 So you're looking for warehouse workers. You probably want top notch talent: competent, efficient staff who are physically capabale, and can work in a fast-paced environment. You need workers who can ensure that functions are performed appropriately, and in a timely manner, in order to maintain top productivity. Great attention to detail is also another skill you'll probably look for in ideal candidates, especially when filling, packing, and shipping orders.
There are two main options to consider when looking to bring on warehouse workers: in-house hiring, and engaging a staffing agency.
In-House Hiring

When you're looking to hire warehouse workers, your first instinct is probably to recruit candidates yourself. There are a lot of details involved in this process. You'll have to write and post a job description on various websites, social media, and possibly newspaper advertisements. There is no guarantee that applications will start rolling in right away. You will then need to review each resume, evaluate, and call up candidates to schedule interviews. While you are going through this lengthy step-by-step process, your positions could be left unfilled for an extended period of time, making your warehouse suffer. Productivity could be reduced, and orders could be shipped late. Your current staff members may work longer hours, and could become over-tired.
Managing recruitment responsibilities on your own can be time consuming, and if you make the wrong hire your warehouse and company could struggle badly. It comes as no surprise that many businesses turn to staffing agencies to fill warehouse positions quickly with qualified talent. To increase your chances of top productivity, engage a staffing agency.
Engage a Staffing Agency
Your best bet would be to engage a staffing agency, especially if you are looking for warehouse workers as soon as possible. Whether you are in need of a couple of workers, or larger quantities, staffing agencies can provide you with qualified workers when and where you need them. Liberty Staffing has a large list of candidates ready to go, all you have to do is make the call. We provide temporary, temporary to permanent (try before you hire), and permanent workers to warehouses throughout Ontario. We can provide you with pre-screened candidates who are eager to work. So don't start the hiring process from scratch, find warehouse staff quickly with Liberty Staffing.