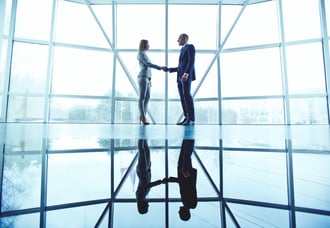 As a business owner, you know that you should always expect the unexpected. An employee could suddenly fall ill, have to leave to deal with a family emergency, or quit without notice. You could have an unforeseen surge in business. Many surprise situations could occur that leave you short staffed. And you know that working with a skeleton crew isn't good for productivity, efficiency, or customer service. You need to have the right amount of workers on staff at all times to meet demand. And when you need workers fast in the face of emergency, you should look to temporary staffing.
A temp staffing agency can help you deal with these unanticipated situations, so they don't negatively affect your business. Here are five benefits you'll receive from working with an agency.
Expertise
When you partner with a temp staffing agency, you'll gain access to a level of expertise that likely exceeds that of your hiring managers or HR department. Its recruiters and employment specialists will have market insights, such as pay scales, job knowledge, and employment trends, which you could really benefit from.
Quality Workers, When You Need Them
When you need workers fast, you simply don't have the time to go through your typical hiring process: posting ads online, waiting a week or more for resumes to flow in, taking part in endless interviews, onboarding, and training. A staffing agency can give you workers when you need them. Though it's always more effective to give your agency notice that you'll need workers soon, like when you know business will get busier around certain times of the year, such as during the holidays, your agency can still help in a pinch.
Because a temp staffing agency will have a pool of candidates just waiting for work, you won't have to go through the lengthy hiring process to find someone to fill in. You'll have pre-selected and pre-vetted temp workers at your disposal quickly, so business can keep running as usual.
Avoid Legal Issues
Many companies that employ temps choose to find their workers through a staffing agency because it reduces a lot of liability. When it comes to temp workers, there are very specific labour, payroll, and tax laws to follow. Your temp staffing agency will make sure your temps are in compliance with the Ministry of Labour, the Canada Revenue Agency, and workers' compensation. The agency will also perform thorough background checks to reduce your liability of taking on the workers as well. If you ever get audited for non-compliance issues, your temp staffing agency will have the documentation you need to ensure that you don't take a costly hit.
Time and Money Savings
What business owner doesn't want to save time and money? When you partner with a staffing agency instead of looking for temp workers on your own, you'll save on the investment of time and the expense involved with recruiting, advertising, and interviewing—an expense that is especially unnecessary if you're only looking to cover a few shifts. You'll also save on onboarding and training as your temps will be fully experienced and qualified, and able to hit the ground running on the first day.
Reduce the Effects of Staff Shortages
When you're unexpectedly short on staff and can't find people to fill in for those few shifts, many areas of your business will be affected. For one, you might be forced to pay overtime, which can hurt your bottom line. But being short staffed can have an even bigger impact on your workforce. If your permanent employees are forced to pick up the slack, they might get mental burnout, get irritable, and get stressed. And low morale isn't good for productivity. A temp staffing agency can provide you with flexible staffing options so you can better adapt to your short-term staffing issues, without hurting your bottom line or productivity.