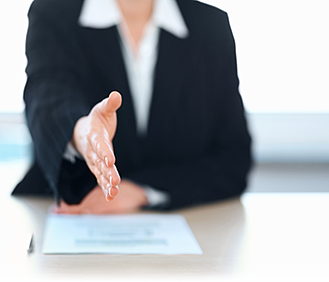 There are a number of reasons it makes sense for companies to start hiring temporary workers. Covering employee absences, special projects, seasonal need and as a way to screen potential permanent employees are all common.
If you find the prospect of hiring temporary workers overwhelming, know that it doesn't have to be. In fact, hiring temporary staff through an agency should take much of the stress off you!
There are numerous advantages to hiring temporary workers. The agency screens, pre-qualifies and interviews candidates based on your specific needs and sends you employees that are a good fit. Having an agency do much of the heavy lifting when it comes to hiring can free you up to do what you do best, and help minimize risk.
1. Work With A Reputable Agency
This is probably the most important step in the process. One of the benefits to using an agency is their screening process. A good agency takes the time to learn about your company, your culture and the specific skills you are looking for.
Your agency should take all of these factors into consideration before sending someone over. This way, you are most likely to get someone who will be a good fit.
2. Make Sure Candidates Skills Match Job Description
If you are looking for someone who will be filling a position for a short period of time, it is essential that he or she possess the skills necessary for the job up front. You don't want to spend a bunch of time training someone who isn't going to be staying long.
3. Communicate With Your Agency
If they send you someone who just isn't working out, let the agency know right away. This is one of the real benefits to using a temporary staffing agency. If a candidate does not work out, they can and will send you a new one.
4. Provide As Much Detail As Possible When Requesting Staff
In order for the agency to send you the best possible candidates, it is important to give as much detail as possible regarding experience, skills and characteristics.
5. Give Feedback
All employees, whether temporary or permanent thrive on good feedback. It is also important to offer feedback to your temporary staffing agency. This helps them serve you better in the future.
Hiring temporary workers can feel a bit unsettling, but if you have a plan in place and keep the lines of communication open, it can be a successful experience and a good solution for your staffing needs, whatever they may be.