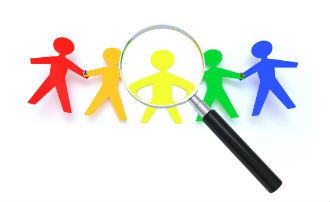 With the turn of the calendar, things are already looking bolder and brighter for your business. Whether you're putting plans in place for growth or you've been riding a wave of growth through 2017 into the new year, you'll be hiring temporary workers in 2018.
You're also aware of the job market. Candidates currently have the upper hand, especially in some sectors such as information technology and manufacturing, where employers are experiencing talent shortages. You'll have to stay on your toes if you want to solve your staffing issues and hire the best of the best in 2018.
Using these tips will help you accomplish that goal.
1. Refine Your Job Descriptions
If you've been using the same old job descriptions, it's time to consider revisiting and revamping them. Is the terminology used still up to date? Does the description give an accurate summary of what the role entails?
Your company evolves and changes over time, and so do the roles within the company. The job market is also changing, so your job descriptions will have to change to keep up. Make sure the descriptions you're using will help you attract the best candidates in 2018.
2. Pre-Screen Candidates
If you want to truly hire the best temporary workers in 2018, you'll want to introduce some pre-screening measures. Pre-screening allows you to look over candidates' credentials and applications before reading them over and deciding who you should call in for an interview.
Popular methods of pre-screening include having candidates take a test or using keyword searches to sort applications. In a day and age when every job posting can receive dozens of applications, you need to be able to sort the best from the rest quickly and easily.
3. Use a Two-Step Interview
If you're dedicated to hiring the best temporary workers this year, consider enhancing your interview process. Many places use a two-step interview to screen potential job candidates more thoroughly.
Use a phone or video conferencing interview to assess candidates before you call them in for a second in-office interview. This initial interview will allow you to get a better sense of the candidates and who might be a good fit. Using the telephone or a video conferencing app also means this method is more convenient. You can screen more potential candidates.
In the second interview, you can ask more targeted questions and build a better profile of a potential candidate. The best temporary workers will make themselves known through this process.
4. Work with a Staffing Agency
If you truly want to hire the best talent, consider teaming up with a staffing agency, like Liberty Staffing. The agency's expanded network of contacts will get your job posting in front of the right candidates. Their expertise will also help you select better candidates for interviews.
Some staffing agencies will also be able to help you pre-screen candidates, administer tests, and even conduct initial interviews. An agency can be your best friend when you're trying to hire the very best temporary workers.
5. Keep Cultural Fit in Mind
The best temporary workers aren't always those with significant experience or all the skills you listed in the job posting. In many cases, the best temporary workers are those who fit with your company culture.
Many hiring managers know the importance of hiring for cultural fit. Workers who fit with your culture are unlikely to leave their roles early and they're more likely to give you their very best every day. Keep cultural fit in mind for every position you hire for and you will improve your hiring.
With these tips in hand, you can make hiring the best temporary workers a breeze in 2018—and every year from here on out.