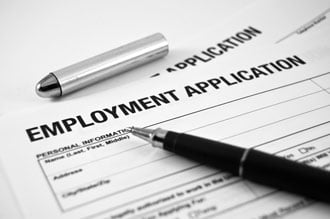 For a free agent looking for a new home for your professional talents, the job search is an important time to market your skills and prepare for the right career move. As anyone who has ever had to look for a job can confirm, staying efficient is the most important thing you can do when looking for work. If you get caught up in efficiencies, it's very possible to quickly lose your focus, leading to mismanaged time and longer gaps between positions.
The good news is that you don't have to let your job search take an endless amount of time without direction and with low productivity. Things like tailoring your resume and going through online application processes can be easily managed with organization and a forward-thinking attitude. Keep reading for seven ways job seekers can streamline their job search.
1. Build Your Network
It's not just a buzzword: "networking" is incredibly important for job seekers. By reaching out to previous co-workers and other professional contacts, you can build your pool of personal contacts, helping you skip the online application by going straight to the source.
2. Maximize Search Engines
Jobseekers nowadays rely heavily on online tools for finding employment. You can make the most of your job search my using advanced search features that allow you to narrow your search criteria and help you work with a smaller, more customized list of employment opportunities.
3. Develop a Strong Online Presence
Your online presence and personal brand are highly important factors for your job search. Many HR professionals agree that job seekers need to be on social media, though simply having a basic LinkedIn profile isn't always enough.
As a job seeker, you must cultivate cohesive and relevant social media profiles in which your interests, professional experiences, ambitions, and skills are all showcased. This all varies per industry, so take the time to see what your colleagues have online and make sure your profile showcases the best of what you've got to offer.
4. Keep Track of Applications
By keeping track of your applications, you can stay on top of things like email follow-ups while also having a better sense of your overall progress. Simple digital calendar tools or old-fashioned pen and paper can help you stay on top of things.
5. Organize Your Files
As job searches go, every time you apply for a position you should be tailoring your resume to highlight how your skills and experiences are relevant to the new position. For a proactive job seeker, this can lead to a large number of resume and cover letter files floating around the computer.
Avoid file frustration by organizing your files and clearly labeling each version of your resume with relevant and appropriate file names. Clearly labelled job application files will also help you apply quicker to jobs, as you'll be able to tailor your resume with less effort for jobs that have similar requirements to others for which you've already tailored your resume.
6. Devise a System
As previously mentioned, staying highly organized with your job applications can skim down your resume-editing time. Similarly, having a system in place and even working from resume templates will help you apply to more jobs.
Try working with different resume versions while also having a master resume available that hits all your qualifications. For example, if you're looking for work in a particular industry but find yourself applying to the same three types of jobs, having three different resume versions that can be easily tailored will help you apply to more jobs while keeping your applications highly relevant.
7. Partner with a Staffing Firm
Job seekers who partner with a staffing firm benefit from ongoing support, hidden market access, a direct line to hiring managers, and more. You can shave significant time off your job search by turning to the pros.