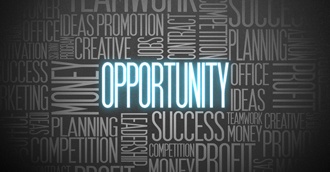 Working with a staffing firm can be a great way to land a position that works well with your interests and skills. Staffing companies have great network connections, a wealth of experience in finding the best jobs, and a solid grasp on which skills are necessary to make it in different industries.
For many people, working with a staffing agency seems like something that is out of reach. In reality, it's much easier to apply to a staffing agency than you might think. While staffing companies are unable to guarantee that they will represent everyone who applies, they do take on as many people as they think they'll be able to represent successfully, which is more people than you might expect. Staffing companies welcome applications from anyone who is serious about getting a job.
Free Service
One of the most common misconceptions about staffing companies is that it costs money to have a firm represent you in your job hunt. In fact, for those looking for a job, staffing companies provide a free service.
Companies work with staffing firms in order to find the very best possible workers to fill positions. Once they've hired a new employee through a staffing agency, they cover the fees associated for the service rendered. As a candidate, the staffing firm will provide multiple services and invest considerable time and energy into finding you a job for free.
Getting Approved
Staffing companies have an application and approval system because they are committed to doing their very best work on behalf of those they represent. Signing up with a staffing firm isn't as simple as needing a job and having one handed to you.
Staffing companies look for motivated individuals who have in-demand skills or who are ready and willing to gain the necessary skills and put in the work to find a job. When applying to a staffing firm, you should treat the process like you would any other professional encounter that could lead to a job. Send the agency a polished resume with references. If an interview is conducted, dress professionally and treat it just like you would a job interview.
It's important to remember that staffing companies are liable to the companies they provide employees for as well. One of the reasons they have an application system is to ensure that they in turn can present great candidates to companies that trust their ability to come through.
Most staffing firms do rigorous pre-screening and extensive testing before they agree to represent a job hunter. The quality of the screening and testing is an indication of how seriously a staffing agency takes its work. Once a staffing agency has accepted you, you can be sure that its recruiters will be working hard on your side to find you the job that is perfectly suited to your needs.
Great Opportunities
If you're struggling to find a job, working with a staffing agency can be a great opportunity to find a great placement in a timely fashion. The services these firms offer extend far beyond just finding you a job. After you've been accepted by a staffing agency, several resources are available to you, including help with building resumes, training on essential skills, and guidance on areas of your job search that are in need of improvement. The agency will also work with you to ensure that you're completely ready to meet the demands of the current marketplace head on.