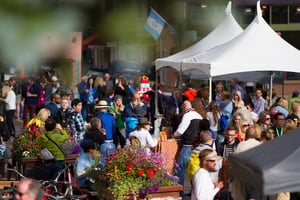 Liberty Staffing will be attending the Woodstock Summer StreetFest this year! This is a free family-friendly event which commences August 10 - 12, 2018. The event offers over 175 street vendors, more than 30 entertainment acts. It is estimated that 30,000 people in the area attend the Woodstock StreetFest each year.
Come and see us at the festival! Liberty Staffing is an independent staffing agency with eleven branches throughout Ontario. We help people find jobs, and provide staffing solutions to businesses in the area.
We will be offering jobs, staffing solutions, and games with great prizes at the StreetFest! Come and see us at our booth.
When:
Saturday August 11, 2018
9 am - 5 pm
Where:
Dundas Street
Downtown Woodstock
R.S.V.P. on our Facebook event.
Call Liberty Staffing at (519) 539-7961 if you have any questions. We hope to see you there!