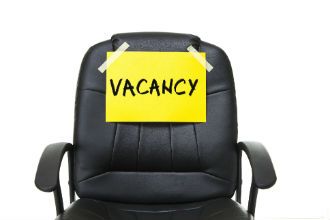 There comes a time when you unexpectedly find yourself in the midst of mild to severe staffing problems. Whether it's a need for a large temporary workforce or the need to fill a specific role within your company, it's often tough to find the time and resources to properly re-staff your business.
This is where staffing agencies come to the rescue! A staffing agency can remedy a wide range of staffing problems and can address the specific needs of your business. Don't let your productivity or profits suffer because of staff vacancies.
Learn how staffing agencies help businesses solve their staffing problems.
Staffing Agencies Connect You with a Specialized Workforce
For most businesses, hiring the right people is a complex task that requires a large amount of time, manpower, and resources.
Especially during your company's busy season, you won't have time to conduct mass hiring on your own. Staffing agencies can address this staffing problem by getting you the extra workers you need when you need them. This comes without the hassle of recruiting and hiring them yourself or the cost of hiring permanent employees you don't really need. In addition, this kind of hiring will make sure your current staff isn't stretched thin and required to work long overtime hours.
Staffing agencies can also address specific staffing problems such as specialized projects or out of scope work. Instead of requiring your current staff to tackle unfamiliar projects, a staffing agency can connect you with highly qualified candidates who can easily take on the unique projects your company has acquired.
For example, let's say you need a proven project manager for a new assignment. Even though this person needs to have specialized skills, the actual length of the project may be temporary, maybe three to six months. Businesses can locate these individuals with specialized skills through the use of temporary staffing services. This allows them to obtain workers with specialized skills effectively, efficiently, and with little impact on their day-to-day operations.
Staffing Agencies Can Fill Critical Vacancies
If you're looking to solve ever-evolving staffing issues such as sudden vacancies within your company, a staffing agency can help efficiently and effectively make sure the opening is filled with the correct candidate.
Sometimes, sudden staff openings occur, whether an employee resigns or is terminated unexpectedly. These kinds of sudden departures leave big holes in the overall day-to-day operations of any business, but staffing services can help quickly fill them. This is especially important in cases of sudden managerial vacancies. Such absences can halt entire departments within a business, but did you know staffing agencies can offer executive level candidates as well?
This is an ideal solution because it brings in a qualified individual who can keep a department running. Furthermore, it buys the company enough time to conduct a proper search for a full time replacement. In addition, there are some cases where the temporary worker may actually turn out to be the ideal candidate! This means businesses get the chance to evaluate their work during a trial period before investing time and resources into hiring them.
Staffing Agencies Champion Temporary Staff
Temporary staffing can address specific needs within your company and, at the end of the day, they get the job done. It's become an increasingly popular business practice because staffing agencies exist to do all of the time consuming work of finding temporary workers for you, so you can focus on your core business. This is especially beneficial if hiring additional permanent staff just isn't feasible for your company.