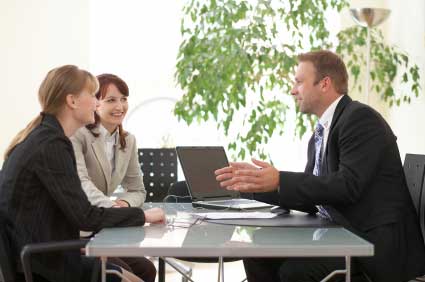 Finding the right man or woman for the job can be a challenging task in the best of times, under the best of circumstances. When you're facing labour challenges, trying to stay on budget, and need workers on a tighter schedule than is wholly reasonable, it becomes one that's nearly impossible to take on alone. There's a reason major corporations rely upon specially trained recruiting agents or full-time in-house head-hunters, but more often they rely upon temp staffing agencies and their specialized recruiting personnel to fill their labour gaps. In this article, we'll discuss how temp staffing agencies can help resolve labour challenges in all their forms and combinations.
Efficiency
Many businesses face labour challenges related to efficiency—for example, businesses that can't justify maintaining office personnel full time but find themselves frequently in need of such employees. A temp staffing agency can provide those personnel as needed, allowing the business to avoid the issue entirely. Whether the need be short-term projects or long-term projects, labour challenges of this sort are easily resolved with the assistance of a temp staffing agencies.
If a company finds it can't keep up with the warehousing needs that arise with a surge in sales due to a successful advertising campaign, the holiday seasons, etc., bringing on workers from temp staffing agencies can resolve the situation without issue. Any time you need the services of workers but can't justify full-time employment, temp staffing agencies offer the simplest solution.
Skill
Temp staffing agencies are good for more than just filling in as needed. If you're looking for a recruit with a certain skillset as soon as possible, hiring through a temp staffing agency can be the perfect solution. You can bring on potential employees that meet your requirements and then you can determine your full time hiring needs over time—without the headache typically involved with such arrangements.
Even if you're not in a rush, finding your new recruits through temp staffing agencies comes with a wealth of benefits. The nature of such companies means their hiring agents have incomparable levels of experience in every stage of the hiring process: recruitment, applicant screening, interviews, checking references, etc. While any hiring manager or HR representative can complete these tasks to some degree, putting them in the hands of full-time recruiters means you can expect better hires faster.
Administration
Of course, not all labour challenges come down to filling positions. Administration can offer as many challenges, as even the right people on the floor can generate more paperwork and managerial difficulties than a company wants to deal with. In many cases, leaving the details of payroll and other incidentals of labour administration to a third party can save company money while improving performance. Again, this is a matter of leaving experts to handle their area of expertise; handling paperwork for your company may not warrant full-time hires, but by sharing the administrative expertise of a temp staffing agency with their other clients you can save greatly.
Final Thoughts
If your company needs labour quickly, or suffers from the inefficiencies inherent to any business that needs certain forms of labour on an irregular basis, the services of temp staffing agencies may just be the solution your business requires. It's not a true panacea for all labour challenges, but the benefits are undeniable.