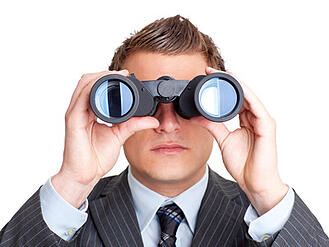 The right temp staffing agency can be one of your most important business partners. Many companies need temporary staffing for a variety of reasons, including to cover maternity leave, for short-term seasonal staffing increases, and to hire the services of a professional you only need for specific occasional projects. When strategically opting to use the services of temp staffing agency, your business can succeed during limited times of staffing challenges. Here are some factors to consider when seeking the right temp staffing agency for your business.
Quality Applicant Pool
Not all staffing agencies are created equal, and one measure of quality is in the caliber of the available candidates. When you choose the right temp staffing agency, your business will have access to highly qualified, extensively screened candidates who have a lot of potential to offer your company. When you search on your own to hire employees, you are taking a lot more risks because it is very likely that you do not have as much experience in screening applicants compared to a staffing service who deals with it every day.
Select Specialization
Many staffing agencies take a generalist approach and place candidates in any job field. While this still has some advantages over sourcing employees on your own, particularly in regard to payroll and efficiency, it is not the most effective way to find a qualified temporary employee. When looking for the right temp staffing agency, your business may want to select a firm that specializes in placing candidates to work in your specific industry. Choosing an agency that specializes in your field will likely result in attracting much more qualified and capable candidates.
Look for Services and Perks
There is a lot of competition in the temporary staffing industry. Although there may be more than one temp staffing agency, your business deserves to choose the one that is not only competent and capable but also truly values you. The right temp staffing agency will be available when needed, ideally allowing you to work closely with one or two account managers. When you work with a dedicated account manager, they will have the opportunity to more clearly understands how your company works and about your staffing needs.
Be Upfront about Your Needs
Even the best temp staffing services cannot read minds. When you are trying to choose a temp staffing agency, your business needs to communicate clearly about what type of candidate you need and for how long. Letting your contact at the agency know what type of employee you need and finding out what the agency can provide in exchange for their fees will improve your chances of creating a mutually beneficial working relationship.
Choosing the right staffing agency can help your business in many ways. In addition to addressing your short term staffing needs, a good placement firm will also manage the recruitment, interviewing, and administrative tasks like payroll. Reduce your hiring headaches and focus on your success instead.