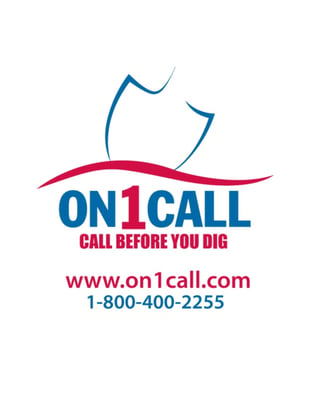 Liberty Staffing Services is recruiting on behalf of our client, Ontario One Call (ON1Call).

ON1Call is an Ontario-based not-for-profit contact centre that receives excavation locate requests and notifies registered owners of underground facilities within the vicinity of proposed excavation. ON1Call services are open to contractors, homeowners, and infrastructure owners planning to excavate. By contacting ON1Call, you limit the risk and legal liability of damaging underground water, wastewater, gas, electricity lines, among other infrastructure.
ON1Call first formed in 1996, and although the company has been in business for almost 20 years, it considers itself to be a completely new company based on their revamped culture. By implementing innovative, forward-thinking practices, recruiting new team members, and creating a new office building in Guelph, ON1Call is new and improved and looking to continue to grow their new business with you!
Liberty Staffing is excited to partner with ON1Call to help staff their business. We are looking for career-driven, professional individuals who are friendly, approachable, and committed to providing excellent customer service.
Liberty Staffing Services is recruiting for the following ON1Call positions:
Team Lead
Customer Service Help Desk
Call Centre Agents
These positions will be based in ON1Call's brand new office building, located in Guelph.
Individuals who receive job offers for these roles have the possibility of moving up in the company, and expanding their skill set in other areas.
This is a great opportunity to work with an amazing company. If you are interested in a position with ON1Call, please contact Liberty Staffing Services or apply online today!
Liberty Staffing Services
203 - 55 Cork Street East
Guelph, Ontario
N1H 2W7
519-823-9697
Monday to Friday (8am to 5pm)