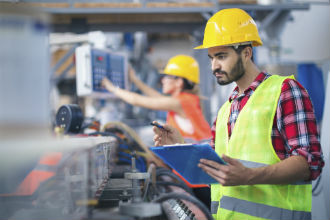 Conveniently located between Woodstock and London, Ingersoll, Ontario, is a wonderful town to reside and work in. There are, however, multiple roles available in surrounding areas if you're looking to widen your search for a greater variety of positions.
If you're unsure of where to start your job search or are uncertain of what kind of job you would be best suited for, use the help of a staffing agency. Liberty Staffing has a branch location in Woodstock, with many positions available in Ingersoll and surrounding areas. We have access to a wide network, and connections to a diverse range of employers around these areas.
If you've never worked with a staffing agency before, don't hesitate to inquire about services they provide. No need to listen to any untruths about the work of staffing agencies. Additionally, if you are new to the workforce and don't know which job route to take, consider temping as an excellent option to gain experience.
If you're looking for work in Ingersoll, here are just a few examples of the many positions available in the town and surrounding areas.
Furniture Assemblers
One career path you may expect in Ingersoll is Furniture Assembly.
Duties may include:
Interpreting drawings
Grinding, staining, and assembling furniture
Packaging load trucks
Lifting may be required
Other duties as required by the specific job
Quality Inspectors
While you're looking for work in Ingersoll, you may expect to see temporary Quality Inspector positions open up depending on availability.
Tasks may involve:
Sorting empty totes and putting them on pallets to get shipped
Inspecting parts
Sorting automotive parts and checking for defects
Other duties may be assigned
If you are interested in this type of position, register with Liberty Staffing.
Customer Service Representatives
Why not check out jobs in London, Ontario, while looking for work in Ingersoll? Liberty Staffing has a branch location in London as well. There are temporary positions for Customer Service Agents available for individuals who have excellent communication skills and a positive attitude.
Job responsibilities may include:
Liaising with customers in a professional manner
Taking notes regarding client concerns and looking for strategies to remedy the issues
Other duties as assigned by the particular position
Job seekers interested in these positions should have at least one year of experience in customer service or a related field. If you can multi-task in a fast-paced environment, and are able to follow detailed written and verbal instructions, as well as possess strong typing skills, apply today.
Production and Distribution
Look into different companies that may be offering temporary positions for food manufacturing facilities while looking for work in Ingersoll.
Duties may be as follows:
Supplying, packaging, inspecting, and servicing products
Operating manufacturing, facility, and powered equipment
Other responsibilities as required
Administrative Assistants
Temporary Administrative Assistant positions are also available in the area.
Duties may include:
Data entry and filing
A/P and A/R duties including A/R collections
Creating invoices
Managing billings and purchase order requests
Working with excel spreadsheets
Candidates must have strong customer service skills, and working knowledge of computer applications.
Get ahead in your job search by applying to these example positions available in or near Ingersoll, at Liberty Staffing's Woodstock or London branch.