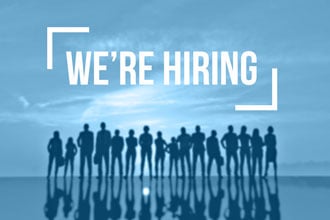 Are you thinking about hiring a temp worker? Hiring temporary workers can solve your company's staffing problems. Temporary workers can help you get through your business's busy season. They can provide a helping hand with special projects or events. They can cover for employees who are on vacation or on maternity leave.
When hiring a temp worker, there are some things you should know ahead of time. Here are five things you should know about hiring temporary workers.
1. Temps Can Fill Nearly Any Job
Do you think temps only do administrative work? That's a common misconception. Today, temps can be found working in nearly every industry, doing many different types of jobs. This means that employers have a lot of flexibility. You can fill many of the open positions in your company with temporary workers.
Temps can work in a lot of positions, which is why more businesses are hiring them. Of course, there are still temps that do administrative work or hard labour. There are also temps working in high-level positions. You can hire temps to work in your marketing, accounting, or IT departments, where they can perform specialized work.
2. Employment Laws Still Apply
You may not know that temporary workers are protected by worker's rights laws in Ontario. Laws about minimum wage, hours of work, hours free from work, overtime, public holidays, and vacation pay still apply. When you hire temp workers, you need to be careful to follow all the applicable laws.
If you're hiring independent contractors (self-employed workers), the rules are a bit different. However, it's easy to misclassify employees as independent contractors, which can get your business in trouble. Before you start treating a temp as an independent contractor, be sure you understand their classification.
3. Safety Should be a Priority
The safety of your temporary workers is your responsibility. Since temporary workers are new to your workplace, they're at an increased risk of getting hurt.
Make sure your workplace is safe, and train temps about potential hazards. Ensure they know how to do their jobs safely, and that they wear necessary personal protective equipment. These precautions will help keep your temps and regular employees safe and healthy at work.
4. You Can Hire Them Full-Time
After hiring temporary workers, you may realize you'd like to keep them around as full-time employees. This can happen if the temporary workers are very talented, or if you think you'll need them for long-term projects. It's possible to hire temporary workers as permanent members of your staff.
Many temporary workers hope to be offered a permanent position at the end of their contract. Don't hesitate to offer full-time employment to those workers you really like. Of course, not all temp workers are interested in full-time work. Some like the flexibility of taking short-term jobs with different companies. Still, it's worth asking your favourite temps if they're interested in sticking around.
5. Using a Staffing Agency Makes Hiring Easier
While businesses can hire temporary workers on their own, doing so may not make sense. When you handle hiring in-house, you need to post ads, read through applications, and conduct interviews. For full-time employees, that effort may be worth it. For temporary workers that may not be around for long, it may not be a good use of time.
When you work with a staffing agency, you don't need to worry about the time-consuming aspects of hiring a temp worker. Businesses can get temporary workers in as little as a few days when they work with an agency. You also don't need to worry about the piles of paperwork that come along with hiring your own employees. The temps are employees of the staffing agency, so the agency handles the paperwork.