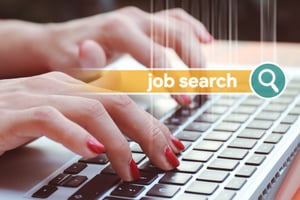 Deciding when to start looking for summer jobs can be difficult. There are many variables to account for, including industries, specific positions, and local versus out of province employers. Job seekers also hear conflicting information from their colleagues and career experts, such as which day and time to apply for greater results. One of these recent studies states Tuesday from 11:30 to 12:30 is the best time frame.
Knowing when to look for summer jobs doesn't have to be this complicated. In fact, sometimes the job search is less about statistics and more about your professional network. Read on if you want tips to help you determine when you should look for summer jobs. Understanding business recruitment cycles can give you an edge as a job seeker, allowing you to maximize your chances of landing a job (perhaps even before summer officially starts)!
Misleading Hiring Patterns
Another insight the study mentioned had to do with peak hiring seasons. The general perception is that hiring peaks in January due to high turnover and companies receiving their new budgets and project schedules for the new year. However, this spike in hiring can be misleading because people often neglect the fact that hiring is also inflated due to a slower hiring period in December.
While there are many job postings for spring and summer jobs posted very early in the year, January might not be the best time to apply. It's much more likely that your resume will get lost in the crush the new year's wave of job candidates. Not to mention, you'll also be competing with internal candidates looking to switch into different departments, as well.
April Showers Bring May Job Opportunities
You might find this surprising, but there are many more summer job opportunities to be had in the spring than you might think. While applying in April or May might seem like cutting it close to the wire, it turns out the spring months are ripe with opportunities for job seekers.
The industrial, warehouse, and office industries are looking for many workers for the summer period. The construction, tourism, and hospitality industries are also hiring at this time.
Now is the perfect time to update your resume and start applying. If you're a college student, also consider seeking out activities that can boost the experience section of your resume. If you're a professional, start reaching out to your network for possible opportunities on the horizon. You'll want to be ready for your job search in April if you haven't already started looking.
Apply to a Staffing Agency That's Partnered with Local Industries
Another strategy for knowing when to start your summer job search is to engage a local staffing agency. Staffing agencies like Liberty Staffing are often partnered with local companies in industries that experience active hiring periods in April and May. Liberty Staffing hires for industrial, warehouse, and office positions, and has access to early bird job postings for summer positions.
Local companies will prefer summer job seekers from their own communities, and if you are placed via a trusted partner like a staffing agency, the chances are better that you'll land a position in no time. Staffing agencies can also offer flexible work in the form of temporary, and temporary to permanent placements.
Prepare early,and then hit the ground running in the spring! And if you want extra assurance that you'll land a summer position, apply to a staffing agency and get connected with local opportunities that fit your career goals.