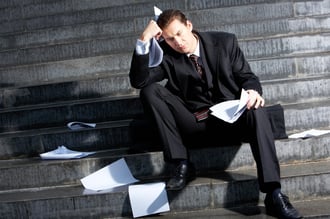 Looking for a new job is an exciting time filled with possibilities, but it can turn into a nightmare for job seekers over time. It can take months to find fruitful employment and hopes and dreams can slowly start to disappear while job seekers begin to get more and more desperate to take any job just to get some kind of income.
But you don't have to settle on your dreams during the job search. You don't have to give up. And you don't have to be stressed out and frustrated—that is, when you work with a staffing agency.
Here are some of the reasons why staffing agencies are so helpful to job seekers.
The Job Search Is Time Consuming
Researching companies, scouring job boards, re-writing resumes and cover letters to match positions, and calling up hiring managers takes a lot of time. And often, this time doesn't even lead to an interview.
Staffing agencies employ recruiters that can do all of this legwork for you. All you have to do is decide whether or not you're interested in a job opportunity and then show up to the interview, making the process faster and easier than ever.
Not Every Company Advertises Job Openings
Tired of seeing the same old job ads on online job boards? Never seeing an opportunity that you're actually interested in? Wondering why you can't find a great job online? The fact is many companies never advertise their open positions so you won't see them on your job search. That's because they use staffing agencies exclusively to find new hires. And when you partner with a staffing firm, you'll gain access to all of these hidden jobs. You'll be able to open up the door to new opportunities.
It's Competitive Out There
When you submit an application to a job that was advertised online, it can be hard to stand out. Chances are hundreds of other job seekers have applied for that same job. Competition is fierce in the job market. But when you apply to those hidden jobs that virtually no one else knows about, you'll be able to cut through the competition and have a better chance of landing the job. Plus, your recruiter will go to bat for you and give you a great referral to hiring managers, helping you to stand out.
You Might Be Doing It All Wrong
If you're sending out resume after resume and not hearing back, you might be doing something wrong without even realizing it. Your resume might be far too long, your cover letter might be too vague, or you might have spelling and grammar errors that are making you look bad to prospective employers. Perhaps you've had many interviews but none have turned into a job offer—maybe your body language, your outfit, of your answers to common interview questions are holding you back.
Recruiters at staffing agencies can give you the candid and unbiased advice you need to improve your job search success. They'll look over your resume, provide interview tips so you can avoid interview mistakes, and ensure that you put your best foot forward. When you look bad, the recruiter looks bad, so they have your best interest at heart—they want you to shine.
Negotiation Is Awkward
We all get uncomfortable when we have to negotiate salary, benefits, commissions, and other parts of the job. Oftentimes, job seekers just accept what they're offered out of pure nervousness instead of getting the best deal. Staffing agencies can offer negotiation assistance to ensure that your needs are met.
Staffing firms can offer a lot of help to job seekers. If you're looking for employment, you should consider contacting a local staffing agency for help on your job search.