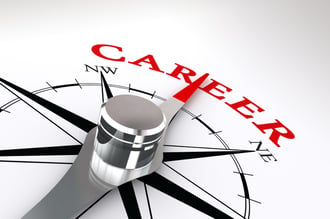 Liberty Staffing Services is a flexible staffing agency which staffs office, warehouse, and industrial industries. Many of the employment opportunities that we have available are temporary to permanent (try before you hire) positions. If you are a current assignment employee with Liberty Staffing with the possibility of being hired on permanently with a client, we would like to offer you some tips. We wish the best for all of our assignment employees.
1. Treat Your Temp Position as an Audition
Think of your temporary position as an audition. If you do your best while on the job, you have a greater chance of attaining a permanent position.
2. Dress the Part
Become familiar with the dress code of the company. Dress in the appropriate attire for work.
3. Be On Time
Set your alarm to make sure that you are on time for work. Being tardy is unprofessional. We understand that life can be a little hectic sometimes. If you are running late to work, please contact Liberty Staffing Services.
4. Build Healthy Relationships with Team Members
It's all about networking. Build a healthy relationship with your fellow coworkers and managers. Creating a strong and healthy bond will work in your favour. This shows everyone that you are a team player, and enjoy working with others.
5. Go Above and Beyond
Initiative is an important thing to have while on the job. Go the extra mile. Be productive, but always remember to be safe. Your manager/supervisor will notice how hard you are working.
6. Make a Positive Impact
Having a positive outlook is always good while on the job. Smile and be positive. Bringing positivity to a company is always welcomed.
7. Find Your Voice/Stance in the Company
Know who you are and what you can bring to the company. Finding that niche is what will set you apart from others in the same position.
8. Make Your Wishes Known
Let your manager/supervisor know that you would like to be hired on permanently with their company.
9. Be Patient
Getting hired on permanently with a company is not an instant thing. You have to work hard at it, and show your worth. Please be patient.
10. Always Be Professional
Always conduct yourself in a professional manner. Be professional when you are communicating with coworkers, managers, and customers. Always treat others with respect.
Congratulations on attaining a temporary to permanent position. You have your foot in the door, now it's time to show them what you've got! Liberty Staffing wishes you the best of luck.

Liberty Staffing Services does not guarantee permanent employment in a temporary to permanent opportunity. The decision is dependent on the manager/supervisor and the initiative of the assignment employee. To increase your chances of being hired on permanently, adhere to all of these tips while on the job.