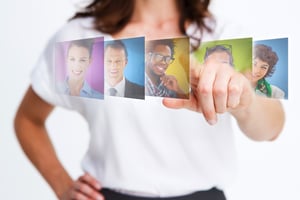 If you're a small business owner, or if you work in the Human Resources department of a start-up business, you may be wondering how you can obtain new hires that are qualified and have the talent necessary to help your business get off the ground.
Finding the right people for your business is crucial, but it can be harder than you think, especially when it comes to start-ups.
Below are a few common roadblocks that start-up businesses face when recruiting for new talent.
1. No Reputation
Often, job seekers research the reputation of a company before they apply to a job opportunity. If the company is a start-up, there's probably not much information to go on. This can be scary to some candidates, and may deter them from applying to your open positions. Candidates have no idea if your company handles business well, if people like your product or service, and if the company is sustainable.
While some candidates may find it thrilling to work in a small, entrepreneurial environment, others may be seeking more stability working at a larger company with a more established brand.
2. Stigmas
There are also several stigmas associated with working at a small, start-up company. For example, many people believe that start-ups will require their employees to work long hours. The work could be stressful, with lots of trial and error. Many believe that because start-up companies are so new, that they can't afford to pay their employees well, and so they offer low pay and/or limited benefits.
All of these factors can deter someone from applying to your company.
3. Bad Hires
The last thing that you want to do is make a bad hire. Unfortunately, many start-ups make this mistake. Because start-ups are so fast-paced, hiring managers usually don't have time to sift through resumes, schedule interviews, and sit down and interview potential hires. You shouldn't have to hire the first person that walks through your door merely because you don't have time to properly recruit for the position. The candidate has to be right for your business, talent-wise and company culture-wise.
You can't afford to make a bad hiring mistake in a start-up company. It can set you back in your busy schedule. The solution? Work with Liberty Staffing! Staffing agencies will save you time and money by finding the right candidates for your business. Partner with us and we will take care of the full end-to-end recruitment process for you (pre-screening, interviewing, reference checking, government legislations, and payroll processes). Contact us today to get started.