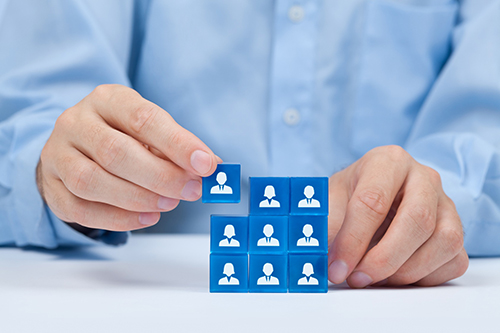 Having some extra sets of helping hands when you need them is great—but you're not looking for just anyone to fill in when you're in need, you want quality temp employees. Having temps with a solid set of skills and previous experience can make the whole process a lot smoother and easier to handle. You could go online and find a warm body in a pinch, but it's a lot more difficult to find quality—workers that you can really benefit from having on board. There are three keys to finding quality temp employees, and if you follow them, your chances of getting great short-term workers, without hassle or risk, drastically increase.
1. Engage the Right Staffing Agency
There are tons of temporary staffing agencies. Simply look in your phone book and you'll be overwhelmed by the choices you have to pick from. However, just going with the first firm on the list or picking at random won't really help you find the best workers. Instead, your choice should be based on several factors. The agency you choose should have a sound recruitment process in place—if they can't find the best workers, how could they possibly send you the best workers?
Next, they should have testing and vetting processes that are strictly followed for all of their candidates. It's the agency's job to weed out the bad so you only get the gems. Engaging a reputable firm gives you the reassurance that all of these processes are already in place and streamlined, so your hiring needs can be fulfilled quickly and efficiently.
You might also want to consider if the agency works within a particular niche that could be useful to you. For example, if you're only looking to hire agricultural workers, look for a firm that specializes in this type of hiring. That way, you'll know that they have the skills and experience to spot out the key skills you'll be looking for.
2. Plan Ahead
On short notice, it can be difficult to find quality temp employees. The recruitment, testing, vetting, and interview phases take time, and you should be giving your agency enough time to go through each step thoroughly. If you make your agency rush through any of the stages because of a short deadline, you risk not getting the best temps for the job. By giving your agency plenty of notice, if an employee is going on maternity leave or your busy season is around the corner, you are giving them the time they need to fulfill your needs without limitations.
3. Build a Strong Relationship
Though your agency is going to be doing most of the legwork, you still need to be working with the representatives throughout the process. In order for them to find you the right temp employees for the job, they need to know exactly what you're looking for. Building a trusting and strong relationship with your staffing agency can help you both. The more they know about the ins and outs of your company and your work environment, the better positioned they'll be to recruit and identify the candidates that are ideal hires. Their job will be easier, and you'll get better service out of the arrangement.
Finding quality temp employees can be easy to do if you follow these three keys. Don't settle for mediocre temps—find the right agency for your hiring needs, plan in advance, and build a strong business relationship with the agency you choose, and you'll be sure to benefit.