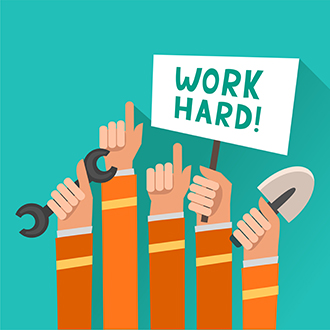 Hiring temporary workers has been a popular way to deal with staffing for many years now. In the past, it was primarily a solution to temporarily replace workers who were on leave, or to increase the workforce during seasonal highs. Today, some employers rely on temp agencies for all their staffing needs in order to streamline their hiring and human resources process.
What Should An Employer Look For In A Temp?
For the most part, you should look for the same qualities you would look for in any employee. Reliability, skill and good communication skills are a must. But, being a temporary employee has its own challenges, and it isn't for everyone. Here are the top three qualities you should look for in a temporary employee:
1. Ability To Self-Start
Particularly in cases where the position is truly a temporary one, you don't have a lot of time to invest in training your new candidate. For this reason, you need someone who is a self-starter and a quick study.
This is one reason why it is important to be specific in the skills you need your temporary worker to possess. If your businesses uses a specific software or there is some other critical skill that he or she needs to have, it must be outlined so that the agency can send you the most qualified applicant.
2. Adaptability
Your temporary workers need to be able to quickly adapt to new surroundings and your company culture. This is a very necessary ability that temporary workers must have. Since they may not spend much time at individual job assignments, it is critical that they be able to move from one assigned company to another with relative ease.
3. Enthusiasm
For temporary workers, it can be difficult to sustain enthusiasm for short or even long-term temporary assignments. Again, not everyone is cut out to be a temp. It is one thing to be a temporary worker who knows that if all goes well they will eventually become permanent, but for perpetual temps, it can sometimes be difficult to remain enthusiastic for their assigned temporary employer. Temporary employees must look at the big picture, and understand the importance of bringing their very best to each and every assignment, no matter how short-lived.
Again, it is important that you, the employer communicate thoroughly with your agency, so they can consistently send you candidates who are a good fit for the job. It is also helpful to have policies in place that help temporary workers integrate into their new positions easily, such as having a designated work space, and some type of training and introduction to the company guide.