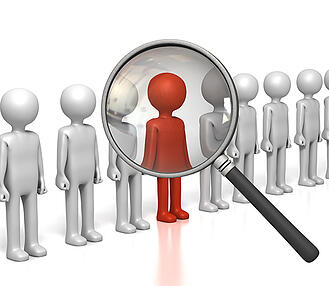 Companies look for temp workers when they're short staffed. This could be because of an unexpected employee emergency, vacation time, summer holidays, sick days, maternity leave, or increased business during specific seasons.
However, one of the shifts that are often requested is the night shift. In order to keep their permanent staff's morale up through flexible schedules, avoid overtime pay, and work within labour laws, companies are often hiring temp staff to work nights. This allows the least amount of disruption in their permanent employees' schedules.
To meet the demand, staffing agencies are often hiring temp staff to specifically fill out night jobs. This can be a difficult process to do successfully. You might have a pool of highly qualified candidates, but none is able to or wants to work during the night. If this is the case, you need to start hiring temp staff specifically to meet the demand for night temp workers. Here are three tips to finding the right people for the job.
1. Past Experience
Some candidates are night owls and some are morning people. A great way to see if a temp worker is suited for a night position is to look at his experience. If he has successfully worked a variety of night jobs without any trouble, you know he won't have any issues working through the night. If he's done it before, he can do it again. And chances are if he's a night owl who prefers to have his days free to himself; he'll seek out night jobs because they work better with his schedule.
2. Be Clear about Expectations
Not everyone can handle working nights. When hiring temp staff, it's important to be clear about expectations. You don't want to hire the perfect candidate only to realize later on that they refuse to work at night because of family or personal obligations. Of course, that's his right. But if you're looking for a night worker, you need to be clear during the hiring process that this is the shift you're looking to hire for. Set out your expectations ahead of time so you won't be wasting your time or the temp's time.
3. Consistency
When you're hiring temp staff to work through the night, it's good to keep their schedules as consistent as possible. It's not only difficult to get your sleep cycle back on track after you've been working nights for a few days or weeks, but it can also be illegal to send them to a day shift within hours of their night shift finishing. To ensure that your temp worker performs his best on a night shift, keep his schedule consistent so you're not messing up his internal clock, which can lead to fatigue, low productivity, and health and safety risks.
Hiring temp staff for the night shift is a little different from hiring for the day shift. Not everyone is cut out to work all night while some simply can't work nights due to other job or life responsibilities.
On the other hand, some people love the night and are at their most productive during this time. In order to find the best person to fill the night shift demand you're faced with, look at the candidates' experience with night shift work, be clear about your expectations during the hiring process, and provide some consistency in scheduling jobs when night shift is on the table. You don't want to risk losing valuable clients because you can't fill the night role they're looking to hire for, so keep these three tips in mind.