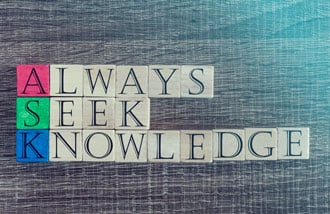 Staffing agencies bring industry knowledge, years of experience, and a track record of successful hiring solutions to any job hunt. If you'rea job seeker looking to make an intelligent career move, transition careers, or even secure temporary employment to avoid gaps in the resume, a staffing agency can help meet your employment needs. There are many ways that job seekers benefit from working with a staffing agency. Here are just a few top examples.
1. Support and HR Expertise
Staffing agencies can support your job hunt by reviewing your resume, offering interview coaching, and offering other professional development skills. Depending on the company, staffing agencies may work with a variety of clients,and as a result, will come with plenty of industry knowledge.
Niche staffing agencies can help professionalswho are looking for a position in a specialized industry. Staffing agencies offer job candidates specialized knowledge, HR expertise, and industry connections.
2. Boost Your Skills During the Off Season
Seasonal hiring is more beneficial to certain industries than others. For example, retail workplaces or event organizers are likely to require more staff during the holidays or busy summer season. As professionalssearching for a job may know, there is a direct relationship between the time of year and a company's likelihood of hiring new staff. Job seekers looking for full-time positions may find it difficult to get that dream job during the winter months or late summer. In fact, the best time to look for jobs is usually around January and February, as people return from holiday vacation and look to make plans for the rest of the year. Companies also tend to get their hiring budgets in January.
Job seekers who find themselves looking for work during the "off" season, like June through August or November and December, can turn to a staffing agency to secure temporary work until the business world picks up hiring again. A staffing firm can help you boost your skills and avoid gaps in your resume. Then, when your chances of getting that full-time position pick up again, you'll have built a relationship with the staffing agency that will quickly and more efficiently arrange for interviews that match your skills and interests.
3. Build Relationships
Job seekers looking for a staffing agency should take their time and weigh their options thoroughly. Making a desperate decision out of frustration will lead candidates to irrelevant posts that won't end up helping their career in the long run. When candidates take the time to pair up with the right staffing agency, they increase their chances of making the most of their temporary placement, developing skills and gaining valuable experience that will help build a career.
When you partner with a staffing firm, you benefit from the industry expertise, in-depth screening process, and a wide net of potential postings, just to list a few of the benefits. One of the best ways job seekers can benefit from working with a staffing agency, however, is the opportunity to build a meaningful and potentially long-term relationship.
When you pick the right staffing firmthat understands your career goals and howyour skills can be used to achieve those goals, you build a positive professional relationship that you can turn to down the line.
Searching for a job? Contact Liberty Staffing today.