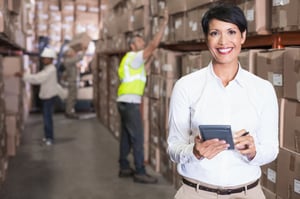 Temporary-to-permanent employment opportunities are becoming increasingly popular in the business world. These opportunities allow employers to try before they hire—reducing much of the risk that comes with hiring new employees. You can test drive your new workers before hiring them on permanently.
Here are some of the benefits of this flexible option.
1. Evaluate Skills
Candidates sometimes lie, both on their resumes and during interviews. Unfortunately, it's a risk you take when hiring new employees. You can try your best to do background checks, call up past employers for references, and fact-check resumes, but sometimes, you still get stuck with an unskilled, inexperienced worker that isn't cut out for the job, even though the candidate had an impressive resume and charmed during the interview.
With a "try before you hire" employment situation, you can evaluate a worker's skills before committing—which means you can change your mind if the worker isn't as great as he claimed to be during the hiring process. You get to see how he performs, hands on, in your work environment during a temporary probationary period. This will allow you to make more informed hiring decisions that are based on fact. No more hoping and praying that a candidate is as skilled as he claims to be—you'll know for sure before offering permanent employment.
2. Evaluate Cultural Fit
Even if a candidate wasn't lying about his exceptional skills and his lengthy background of relevant experience doesn't mean that that he'll be a good fit for your specific company. Your organization has its own culture, whether you see it or not. The way you do things, the attitudes in the workplace, the goals you set to achieve, and the values your company is based on all come together to create a unique company culture. And assessing cultural fit with new employees is one of the most effective ways of ensuring that the person will work out for the long term. If the person isn't a good cultural fit, the chances are high that he won't stay around long.
With temporary-to-permanent hiring positions, you can see if your new candidate is the right fit for your company, works well within your existing team, can handle the way you do things, and has values and beliefs that are similar to your company's.
3. Reduce Costs and Save Time
When you can try before you hire, you can reduce the costs associated with the recruiting and hiring process as well as training time and lost productivity. Because you'll reduce your risk of bad hires and only extend offers of employment to the candidates who have proved themselves to you, you'll be able to ensure that your retention rate stays high and your turnover rate stays low. You won't have to spend time and money recruiting, hiring, and training new people every few months if you make sure your new hires are skilled and fit within your company culture the first time around.
4. The Employee Can Assess Satisfaction with the Position and Your Company
Maybe your job description was vague. Maybe the new hire just can't seem to get along with your existing team. Maybe he doesn't like the authority figures in your company or he isn't comfortable in the atmosphere. Whatever the reason, if your new hire isn't happy, he'll be looking to get out as soon as possible. Try before you hire positions can give your new hires an opportunity to evaluate your company in return, to ensure that they'll be satisfied with the position in the long run, so they'll work hard, be productive, and feel fulfilled in their new roles.
5. No Commitment
The best part of these opportunities, though, is that you have absolutely no commitment to the new hire if it doesn't work out. Send him back to the staffing agency and start over. It's that easy.