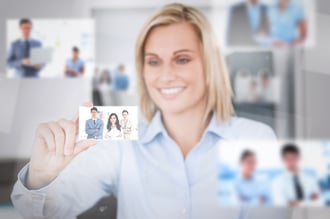 Millions of small, medium, and large companies use staffing agencies for their recruiting and hiring needs. Why? Because they work. Whether these businesses are looking to add on temporary workers for short assignments, temp-to-hire staff to test the waters, or permanent, full-time staff for the long term, they know that they can benefit from the use of staffing firms.
When you leverage the services of a staffing agency, you can benefit in these five ways.
Expertise
When you work with a staffing firm, you get access to expertise. As a company owner, you know your business, but that doesn't mean that you know the ins and outs of the hiring process.
It's not as easy as you might think to find and hire top talent. Your staffing agency, on the other hand, will know where and how to find the best workers for your needs, will be in tune with employment trends, and will understand your market. Plus, your representatives will know about recruitment best practices and the laws and regulations surrounding hiring procedures.
Better Talent, More Talent
With your help, your staffing agency can create an ideal candidate profile and find you the perfect candidates that match your needs. These firms have access to bigger talent pools and know exactly where to find active and passive candidates in your industry. You'll never have to settle for the best of the worst again. You'll have your pick of the litter, so to speak.
Save Money
As a business owner, you're always looking for ways to cut costs. Using a staffing company can be the answer that you're looking for. Because staffing firms know how to find the best workers, you'll see an increase in productivity, which will mean you're spending less on operational costs. Your staffing agency will also help you onboard your new members, so you can reduce costly downtime.
Your hiring, recruiting, and screening processes will be more efficient than ever so you can also ditch the added expenses of hiring. And when you're hiring temp staff, you can convert your fixed costs of permanent staff to the variable costs of using a flexible workforce, so you're not paying overtime and you're not paying workers when you don't need them.
Reduced Risk
Reduce the risk of hiring the wrong candidates. When you put in the time, effort, and money to recruit and hire on your own, you risk hiring the wrong person and having to do it all over again at additional costs. When you use temp-to-hire services, you also get to test out your new employees before making the commitment to hire them full time.
Added Flexibility
Many businesses use a contingent workforce because of the added flexibility. When you hire temps from a staffing firm, you can ramp up production or slow it to a halt whenever you need to. You can have extra hands when you need them—for maternity leaves, sick leaves, vacation time, seasonal work, or unexpected surges in business—but you don't have to commit to paying these workers once the work slows down again. You won't have to deal with layoffs and downsizing, either.