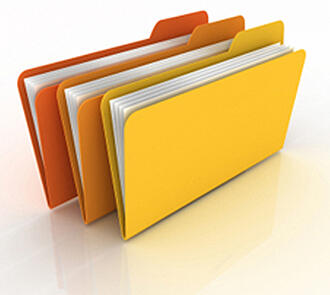 Hiring a temp staffing firm is becoming an increasingly popular business activity. Companies in a wide array of industries depend on these agencies to find and hire competent temporary employees for their staffing needs.
Using temp workers can reduce the cost and commitment of hiring more permanent employees, and many companies rely on temps during their busy seasons. It's clear, then, that staffing firms are an important facet of business in general. If you're thinking of hiring a temp staffing firm, you first need to be prepared with the proper documents. Here are three documents you'll need before getting into business with a staffing agency.
1. You'll need a registered business number.
You won't be able to work with a temp staffing firm if you don't have a registered business number. If you're already an established company that pays taxes, charges taxes, and employs workers, then you're legally registered with the Canada Revenue Agency and were given a 15-character business number when you signed up. This number can be found on your original paperwork—the document that the government provided you when you registered your business.
If you're just starting out in the business world and are thinking about hiring a temp staffing firm then you'll need to register for a business number before you start. It's a simple process that can be done through the mail or online and will only take you about 20 minutes or so. Once you've registered, keep your business number in a safe place for when you'll need it again, like when hiring a temp staffing firm.
2. Make sure you're cleared with WSIB with a certificate.
Hiring employees—whether temporary or permanent—requires you to sign up with the Workplace Safety and Insurance Board, and the same is true for the staffing agency you're looking to hire.
Your account with WSIB must be in good standing, your premiums must be paid, and your paperwork must be up to date. If not, you could be looking at some legal issues. Staffing agencies won't want to get into business with someone who has a poor reputation for workplace safety. It's the agency's job to protect its temporary workers, so working with an employer who doesn't take workplace safety seriously puts the workers' lives in jeopardy—something no reputable temporary staffing agency would do. Your WSIB certificate keeps you and the agency safe from liability and keeps the temp workers safe in the workplace.
3. Don't start working with a temp agency without a signed service agreement.
So you've provided the agency with your business document and your WSIB certificate. You've taken responsibility on your end, and now it's time for the agency to provide you with a document in return: the signed service agreement.
Under no circumstances should you be hiring a temp staffing firm that won't give you a signed agreement with specific terms and conditions outlined that you both agree on. The service agreement is important to your business relationship—especially if either party wants to get out of the relationship or if other legal issues occur during your contract.
The rights and obligations of your company, of the agency, and of the workers should all be detailed in the agreement in specific language. Don't allow an agency to be vague in its clauses or it could come back to bite you in the future. Make sure you agree with every condition and term set forth in the agreement. If you're unsure about the legalese presented in the contract, have your lawyer look it over just to be on the safe side.