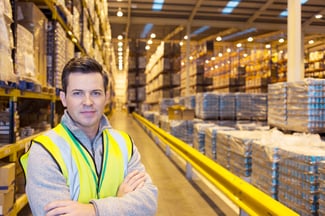 There have been plenty of changes to the industrial job market in the last few years. Hiring managers have to stay on top of these changes in order to adapt. Without adapting, your hiring processes may become outdated and insufficient.
Liberty Staffing helps companies like yours maintain competitive hiring processes. Learn about how we can help you adapt by contacting Liberty Staffing today.
1. There is an Ongoing Staffing Crisis in the Industrial Job Market
The labour shortage in Canada has affected countless industries, including manufacturing, shipping and receiving, warehousing, and more.
With 47.4% of manufacturing employers struggling to fill open positions, the manufacturing industry is one of the biggest areas of concern.
To bring in qualified new hires, manufacturing companies need to try new strategies, including hiring temporary workers, implementing new recruitment tools, and improving their onboarding processes.
2. Remote Work is Still Incredibly Popular
There are plenty of industrial positions that must be filled by in-person workers. For example, you can't be a forklift operator or shipping and receiving specialist from home!
However, almost every industrial company also employs salespeople, customer service representatives, administrative assistants, and executive roles, many of which can be performed remotely.
Offering remote positions opens you up to candidates from across the country! Instead of being limited only to people who live in your exact geographic area, you can interview candidates from just about anywhere.
3. Employee Retention is Just as Important as Filling Open Positions
An unfortunate side effect of staffing shortages is that your existing workforce may end up carrying too much of an extra burden to keep things running smoothly.
Burnout is very real, and employees who feel overworked, underappreciated, or underpaid are unlikely to stick around.
One of the best ways to avoid getting into a situation where you don't have enough staff is to make sure you're taking care of your current team! Bonuses, cost of living raises, competitive benefits, employee recognition programs, and incentives are all ways to make sure that you improve your retention rates.
4. Technology Continues to Change the Workplace
Every industry is affected by technology, but warehousing and manufacturing are facing huge changes thanks to technological advances in automation and robotics.
It's important to update the qualifications you're looking for when you receive applications because your new team needs to be well-trained in existing technology or incredibly adept at learning new ones.
5. You Have to Hire Fast
Job seekers have a lot of options right now! When someone is looking for a new industrial job, there are likely a dozen different employers that would be interested in having them join the team.
This means that they won't wait around for a slow hiring manager to get back to them with an offer. Hiring managers need to move fast! The more nimble you are at moving your candidates through the application and hiring process, the more likely you will be to bring them on board.
A staffing agency can help with this because this is what we do! We connect workers and employers, both quickly and efficiently.
Work with a Staffing Agency to Solve Your Hiring Problems
Staffing agencies make life easier for small and large businesses alike. We take care of the headaches associated with job postings, job fairs, recruiting events, application management, early-stage interviews, onboarding, and so much more!
If you're struggling to maintain the staffing levels you need to keep everything running well, Liberty Staffing can help. We've been assisting Southern Ontario's business community for over 20 years, and we want to help you, too!
Reach out to us today to learn more about how we can help! You don't have to struggle to keep your workplace staffed. We can do that work on your behalf!