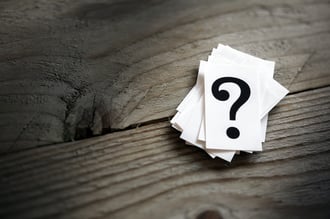 Temp work is on the rise. You probably know that millions of companies hire temporary workers today. And maybe you're thinking that it might be a good idea for you to hire them, too. But, you might be hesitant to pull the trigger. You might not really know what you're getting into. You might not know how temporary assignments work. You might not understand the relationship between your company, your staffing firm, and your new temp employees. You might not know how you'll benefit. You just might not feel comfortable with the idea yet, but you're definitely interested.
If you feel under informed about hiring temp workers and you want to know more, you've come to the right place.
Here are answers to many—if not all—of the questions you have about hiring temporary workers.
1. Why Should I Hire Temps/under What Circumstances?
Companies hire temps for different reasons. You might want to hire temp workers if the demands increase and decrease significantly at your company and you never seem to have the right amount of workers on hand and are often understaffed. You might want to hire temps to cover for employees who are going on vacation or on leave. You might be in a seasonal industry where you need lots of workers one day, and very few the next. Or, you might want to use the temp-to-perm hiring model in order to test out workers before you commit to hiring them on full time.
2. What Does the Temporary Staffing Agency Do for Me?
The easiest, most efficient, and most effective way to hire temp workers is to partner with a temp staffing firm. This will take a lot of the work, the pressure, and the costs off of your company's shoulders.
The staffing agency will handle all of the recruiting and hiring, along with the costs that come with it. The agency will also take care of, or at least lend a hand when it comes to, onboarding and training. And the staffing agency will take care of all of the payroll, HR, and compliance functions that come with hiring these workers. The agency will be their legal employer, so you won't have administrative costs or hassles to deal with.
3. I Work in a Specialized Field. Will I Be Able to Find Qualified Temps?
Absolutely! There are many myths about temporary workers that simply aren't true. And one of these myths is that they're all uneducated, unskilled, and can't find real jobs.
In fact, temps are often highly skilled and experienced. You'll be able to find temps to work in the automotive industry, the finance field, the healthcare industry, and just about any other sector you could think of.
Working with a niche staffing agency, one that specializes in your unique industry, will be the best way to ensure that you can hire temps through the agency that match the specialized work you need done.
4. What Are the Financial Benefits of Hiring Temps Instead of More Permanent Employees?
When you're on a tight budget or looking to reduce your payroll costs, then hiring temp workers is ideal. You won't have to offer benefits and you won't have to give vacation days or other perks. You won't have to give anyone overtime pay. Plus, hiring temp workers in a fragile economy or when your company is struggling or expanding can help you eliminate the risk of having to pay severance if you have to lay off workers in the near future.
5. How Much Will It Cost?
Temp workers are covered under the Employment Standards Act just like your other employees. As such, you'll at least need to offer minimum wage. For specialized workers, you'll need to offer more, based on pay averages. In addition to this, you'll pay the staffing agency a markup fee for its services. This fee ranges from firm to firm and is based on a combination of factors, such as skills shortages and the demand in the industry, the lead time provided, and account volume. And for that markup, you benefit from everything we mentioned in #2.
Contact Liberty Staffing to hire your first temporary workers today.