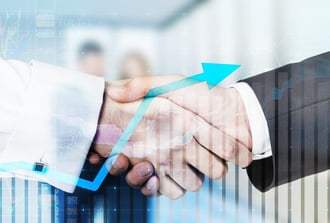 Staffing agencies provide recruiting and hiring services to client companies. Liberty Staffing Services is a staffing agency with ten offices networked across southwestern Ontario. We provide flexible staffing solutions (temporary, temporary to permanent – try before you hire, and permanent workers) to office, warehouse, and industrial businesses.
If you are looking to staff your business, we encourage you to explore the option of partnering with a staffing firm. Working with a staffing agency can be very beneficial. Here's why you should partner with a staffing firm like Liberty Staffing Services.
1. Find Qualified Workers Quickly
When you post an employment opportunity on a job board online, you can expect hundreds of resumes in response. However, some of the candidates who respond may not be what you are looking for. Why tie up your time searching through a sea of resumes, when a staffing agency can find qualified workers for you.
Liberty Staffing Services has a large database of workers ready to go. In order to supply you with the right person for the position, we screen candidates and we can select resumes for your review.
2. Access to Local Workers When You Need Them
Whether you need workers in Arthur, Brampton, Cambridge, Guelph, Kitchener, London, Mississauga, Stratford, Waterloo, or Woodstock Ontario, we will work with your requirements. Our recruiting database contains many local workers with a variety of skills who are ready to work with you.
3. Try Candidates Before You Hire Them
Liberty Staffing offers temp-to-perm workers. This is a great option if you would like to try out a worker to see if they are the right fit for your company and the position before you hire them. You'll get to see first-hand how the worker does at your company, then make an informed decision on whether you would like to permanently hire on the candidate. Reduce your risk of bad hires by partnering with a staffing firm.
4. To Free Up Your Time
Hiring new workers can be time consuming. It can take weeks, even months, to find the right candidate for the position. When the tasks for your business' growth is at the forefront of your mind, why add hiring new staff to the to-do list. Outsourcing recruitment and hiring processes can free up your time to focus on other responsibilities.
Liberty Staffing Services has been providing exceptional staffing solutions to businesses since 1999. Contact us today!