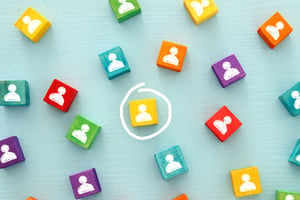 Fall is the busiest hiring season for most businesses in Ontario. Your summer student employees have returned back to school, the holidays are coming up, and you have higher production levels and not enough employees to complete the task. When you need extra hands, bringing on board new, seasonal employees can help. This is why most companies partner with a staffing agency, like Liberty Staffing, during the busy fall hiring season.
While Liberty Staffing handles the majority of the recruitment process for you (payroll, resume mining, interviewing, and pre-screening candidates, etc.) we recommend that you interview the candidates as well before we place them out to work at your facility. We will send you candidate resumes that we believe are best suited for your open positions. You can then choose which candidate you would like to interview.
Liberty Staffing would like to provide you with five skills to look for to ensure that you hire the right candidates for your business.
1. Excellent Communication
The first thing that you'll want to look for in a candidate is whether they have good communication skills. Does the candidate understand your questions? Did they answer your question well?
Hiring on candidates will strong verbal and written communication skills is very important. You want to make sure that this candidate will be able to follow instructions, and perform tasks accurately and safely.
Unfortunately miscommunication, which could be a language barrier between the employer and employee for example, may lead to the employee completing work tasks in an unsafe way. A worker's safety is your number one priority as an employer, so make sure that you bring on employees that understand the rules and regulations to ensure their safety and well being. Employees will need to fully understand everything in your training process before they get to work.
2. Reliability
You want to make sure that the candidate that you're hiring is reliable. After all, you want the worker to show up everyday and on time for their schedule shift. If not, you can say goodbye to getting ahead in production.
Set out a clear working schedule in the interview and confirm this with the worker. If the candidate's schedule fits what you are looking for, then you're good to go to bring them on board. If you get a sinking feeling in your gut that tells you the candidate will not show up for work, it's probably best to move on and interview other candidates.
3. Technology-Savvy
It's 2018, and there's so much technology out there. If you're a business owner, you must know how beneficial technology can be for your business. For one, technology can streamline your processes. That's why it's important that you hire someone who is technology-savvy. Especially if you are hiring for an office position which requires a lot of typing, data entry, etc.
4. Flexibility
Flexibility is a great trait to look for in a candidate. Most top quality candidates have this skill. Being open to flexibility is key when it comes to any job. Often, things come our way while on the job, and sometimes they need to be dealt with right away. What would this employee do in that type of situation? Also, would the candidate be open to flexibility in working hours? Being flexible shows that the candidate is a team player, and that they're open to help out in any way they can.
5. Problem Solving
Last, but certainly not least, look for problem solving skills in the candidate during the interview process. You can give the employee a hypothetical situation and ask them how they would go about solving the problem. Their answer should give you an idea of whether they are good problem solvers or not.
Need more interviewing tips? Contact Liberty Staffing today for further assistance. Or, if you're ready to hire on a candidate, let us know and we would be happy to assist.