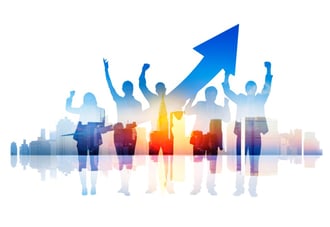 Special projects, seasonal work, an unexpected increase in business, a new product launch, vacation time, maternity leave—there are many reasons why businesses rely on temporary workers. Temps help companies streamline their operations and keep up when they're short on workers. Having a skeleton crew isn't good for business, and hiring temps helps to shoulder the load.
However, the quality of the work you get is directly related to the temporary workers you get. When you hire lazy, unreliable temps, you might see a decrease in productivity, an increase in errors, and a lack of efficiency. It's important to hire the best temporary workers if you want to see positive results.
To ensure you're only hiring the best, use these five steps the next time you're in need.
Engage a Reputable Temporary Staffing Agency
If you're not an expert at recruiting and hiring, chances are you don't know what makes people the best temporary workers and what makes others duds. When you engage a reputable temp staffing firm, you get the expertise and experience that's necessary to spot great workers. A reputable agency will also have a bigger pool of candidates and better talent for you to choose from so you know that you're only hiring the best.
Decide on Your Ideal Candidate
Your staffing agency can spot the best temporary workers—but only if your reps know what you're looking for. For every temp position, decide on what skills and experience are absolute musts and which ones are assets that would be nice to have—and don't settle. For example, if you only need a temp for a short contract, you'll need him to have the exact skills you're looking for from the get-go because you don't have the luxury of time to be able to train him. He needs to be able to work efficiently from the very first day.
Once your agency understands exactly who you're looking for, your reps can start recruiting those who are a match to your ideal candidate profile. The more detail you provide, the better your temp workers are going to be.
Explain Your Company's Culture
But hiring isn't just about skills and experience. It's also important to find new hires that are a good fit with your company culture: temps who can work with your current team, can help you achieve your business goals, who can follow directions, and who are a match to the way you do business in general. Your agency can only find the right fit if you appropriately communicate your company's culture, goals, and needs.
Provide Feedback
When you work with a temp agency, it's important to provide feedback. If someone isn't working out, your agency can send you a new hire—that's just one of the benefits of working with an agency. If someone is really great, communicate their strengths with your reps so they know what to look for in the future. If someone has qualities that you don't like, tell your reps so they know who to eliminate as candidates the next time around.
Create a Great Work Environment
Word spreads like wildfire in the temporary staffing industry. If you don't treat your temps well, if your workplace isn't safe or if it's hostile and unwelcoming, temps will talk about it. And when you need new hires, the best temporary workers aren't going to want to be placed at your company. You'll be left with less-than-ideal candidates. But when you create a safe and healthy work environment where temps are appreciated and treated with respect, you can get your pick of the litter.