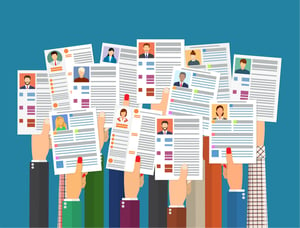 Whether you are a recent graduate, heading into the workforce for the first time, or you're simply just looking for a new job, you'll want to make sure that you create the perfect resume. A resume is the first thing that an employer receives from you. A bad resume full of errors could cost you the opportunity for an interview.
It's imperative that you craft the perfect resume. The good news is that you don't have to be the best writer in the world in order to do this. Just be sure to follow the tips listed below.
Here is a list of what you should include in your resume in order for it to be perfect.
1. Contact Information
The first thing that you want to do when you're creating your resume is to input your contact information. Most professionals place their contact information at top of the page so that the employer will see it instantly. After all, your name should be the first thing that a reader will see when they view your resume.
Make sure to list all of your contact information available. This could be your email address, mobile and/or home phone number. You can even put a link to your LinkedIn account on your resume.
2. Chronological Order
Consistency and creating an organized resume is key. When listing your past career experience and education, put them in chronological order, with your most recent experience at the top. That way the employer can see your most recent endeavors at the top of your resume.
Most employers and HR professionals are busy, and they have to sift through resume after resume, so the easier you can make your resume to read, the better. Listing your resume in chronological order will help. If your resume is tough to read, or hard to follow, employers are more likely to send your resume to the no pile.
3. No Spelling Mistakes
The last thing that you want to do is send out a resume that's full of spelling errors and grammatical mistakes. Employers will immediately toss your resume into the trash if they see even one minor spelling mistake.
Having spelling mistakes on your resume can make you appear sloppy, carefree, and unorganized. You want to make a good first impression.
Everyone is human, and everyone makes mistakes. The best way to ensure that your resume is spelling mistake free is to ask a friend or family member to proofread your resume before you send it out.
4. Explain Your Skills
Next, you'll want to explain all the applicable skills you have acquired over the past that will help you in the position that you are applying for. These could be soft or hard skills. For example, if you're looking to apply to a Data Entry Clerk role, input your typing speed, your keen ability to use different computer software, and any other skills that you can think of.
You can even go into more detail and state how these skills will help you succeed in the position that you're applying for.
5. Career/Volunteer Experience and Education
Last, not certainly not least, you have to list your career (or volunteer) experience onto your resume. The number one thing that employers want to know is your work experience. From there they can gauge if you are too junior or too experienced for the position. Ideally, employers will see from your experience that you'd be perfect for the job.
Also write about your education. Do you have a post-secondary degree or diploma? Let the employer know. Employers are always looking for the most intelligent candidates.
Those are just five things that you can to do help improve your resume. If you are looking for work, please contact Liberty Staffing today.