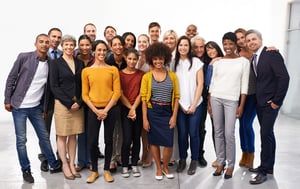 In today's workplace, much is being made about "flexibility." You've no doubt read articles about how younger employees are demanding more flexibility in their work schedules. Some are even seeking out part time and temporary work to achieve a better work-life balance.
Flexibility is a concept that can apply to staffing levels as much as schedules. Many workers are seeing the benefits of more flexible working arrangements. As it turns out, employers can also realize some benefits from flexible staffing. Here are a few.
1. Flexible Staffing Helps You Weather Ups and Downs
Almost every business has busy periods and slow periods over the course of a year. The arrival of a new project may require you to bring on additional workers. The changing of the seasons can herald an uptick in the number of orders you need to fill.
If your business sees changes in the level of demand, flexible staffing could offer some benefits. Arrangements such as contract and temporary work mean you have workers when you need them most. It also ensures you don't have too many people on the floor when operations slow down.
This can be especially important for seasonal businesses such as tourism, retail, or construction. Flexible staffing ensures you have the right staffing level, no matter how busy you are.
2. You Can Cut Costs
Another benefit flexible staffing offers employers is the ability to cut costs. This happens in a few different ways.
First, you'll be able to cut costs associated with overstaffing. Since you have the right number of employees when you need them, you don't need to worry about sending people home or finding "make work" tasks for workers.
It also means you don't need to think about the costs associated with not being able to meet demands. If orders are shipped late, you could end up losing sales.
Overtime costs are also reduced when you have a flexible staffing solution. With the right number of people, you don't need to call in your employees for extra shifts to get product moved.
3. Find Your Next Great Hire
Another way being flexible with your staffing arrangements can benefit your business is by offering you a chance to find your next great hire before you need them.
If you hire someone for a temporary assignment, you may discover a great team player who would easily fit into a permanent role on your team. If a job becomes available, you can hire them. Even if the job comes up after they've left, you can reach out and encourage them to apply.
This can make your hiring process easier. You've seen the person's work ethic and skills in action, so you know you're making a great choice.
4. Get the Expertise You Need
Flexibility in your staffing schedules also gives you access to the experts you need when you need them. If you have a special project arrive, you can quickly find the people who have the skills to tackle it.
Many professionals today work on a contract or project-by-project basis, which means they're just as happy with flexible arrangements.
5. Making Staffing Flexible Improves Retention
Another benefit for your business is that it can help you improve retention among your core employees. A flexible solution allows your staffing levels to fluctuate without resorting to laying off your core workers.
The increased support from temporary team members ensures that your core team members know how valued they are.
A flexible staffing solution could help your business in so many ways. If you think adopting flexible staffing could be the right option for your business, get in touch with Liberty Staffing today.