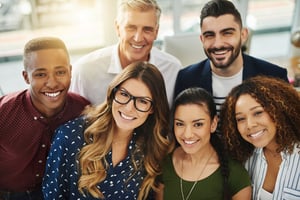 If you haven't already considered hiring seasonal workers for your business, now's the time to do so. There are many benefits for employers, including the ability to increase and decrease staffing levels as needed. This can help you save on labour costs, as well as keep production high during those busy times of the year.
There's another reason you may want to consider hiring seasonal workers. Sometimes, they can turn out to be your best full time employees.
The Benefits of Hiring Seasonally
As already mentioned, some of the benefits of hiring seasonal workers include being able to better manage your labour costs, and the ability to keep your productivity high. You can more easily manage staffing, and keep it at optimal levels during busy and slow periods alike.
Seasonal hiring often has benefits for the workers as well. You may be able to hire students or others who are looking for temporary employment. Seasonal workers may have other jobs they work at during different times of the year.
One of the other benefits of seasonal hiring for both employer and employee is the ability to test cultural fit.
As an employer, you are always looking for the people who are the best fit for your business. Employees are also concerned about finding the right fit. Today's workers are more attuned to corporate values. They want to know the work they do is meaningful, and they want to engage in environments that share their values.
Use a Seasonal Hire as an Evaluation Period
Both you and your seasonal employees can use the temporary employment as a test period.
During this time, you can evaluate employees for their abilities. Do they have the required skills, or are they adaptive learners honing their skills on the floor? It's easier to assess someone when they're doing the job over the course of a few weeks versus in a one hour interview.
You'll also be able to determine whether the employee has the right cultural fit for your company. Do they share the same values as your business?
Transitioning to Full Time
Imagine that, just before a stellar seasonal employee's contract is about to expire, a full time position becomes available.
You need this role filled as soon as possible. You can either go through the hiring process, which may take weeks, or you can hire an outstanding seasonal employee. You already know this employee has the skills you need, along with a great work ethic. You also know they get along great with management and their coworkers, and they reflect your company's cultural values.
Why take a gamble on the unknown? The hiring process is costly, and there's no guarantee the person you hire is as good as your seasonal worker. They may not be the right fit, and in a few weeks, you may be back on the search for a new employee.
Hiring the tried and true seasonal employee just makes sense. It may also make sense even if there are a few months between when they leave, and an open role becomes available. Keep their contact information on hand, and encourage them to apply if something comes up.
Work With a Recruiter to Hire Temporary to Permanent Employees
You can simplify this process by working with a staffing agency, like Liberty Staffing. We offer temporary to permanent staffing solutions to fit your needs. We can help solve your staffing issues.
Contact us today!