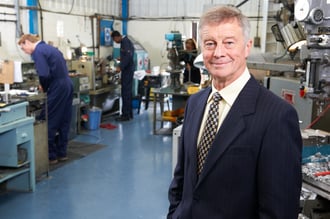 Although an increasing number of companies are utilizing temps as part of their day-to-day operations, many are still reluctant to get on board with temp staffing. This is unfortunate, as using the services offered by temp staffing agencies can be highly beneficial. It can drastically reduce fixed payroll costs and other expenses and it can improve workforce flexibility.
To get the most out of your partnership with temp staffing agencies, you should be using them to your advantage.
Here are the top five ways to benefit from temp staffing.
Plan Ahead for Leaves and Vacation Time
Although some employee leaves come up unexpectedly in cases of emergencies, most employees give proper notice for most leaves and vacation time. Instead of waiting until the last minute to find a replacement, you should contact one of the many temp staffing agencies in your area. The more time you give your staffing firm, the better quality workers you can get. Don't fret if an emergency comes up, though, because you can still hire temps on short notice. When leaves and vacation time can last for days, weeks, or even months, it's important to have a qualified replacement ready to work. Temp staffing is your answer.
No More Overtime—Keep Costs Low and Your Employees Happy
At one point or another, your employees are going to call in sick or quit without notice or you're going to be temporarily short staffed for one of many other reasons. With no one around to replace these employees, you're going to be forced to dish out overtime pay. This can hurt your payroll budget. Instead, use temp staffing agencies to find an appropriate replacement quickly and easily, so you can reduce your costs.
Your permanent employees will thank you too when you prevent them from being overworked, stressed, or working overnight shifts or long hours. With temp staffing, you can ensure that your employee morale stays high because your workers will have the help they need when they need it.
Request Temps for Seasonal Work
Many industries are used to dealing with seasonal influxes. The retail industry is busy during the holidays. Ski resorts are busy during the winter months. Agricultural companies are busy during the summer. When you know that you'll only see an influx in business for a few short months, it doesn't make financial sense to hire permanent employees that will still be around once the work starts to slow down. This is a perfect time to use temp staffing agencies to your advantage. Hire temp workers for the time you need them and send them back when you don't, without the commitment or the hurt feelings that often accompany layoffs.
Acquire the Skills You Need for as Long as You Need Them
When short-term special projects or temporary jobs come up that need to be completed but you're stuck without the right skills in-house, temp staffing is ideal. You certainly don't want unqualified employees doing the job, but it doesn't make sense to hire a permanent employee with the right skills for projects that don't come up often.
Instead, hire temp workers with the skills and experience you need for just a few days, a couple weeks, or several months. You can diversify and get the talent you need in any area—because temp staffing agencies work in virtually every niche industry.
Reduce Your Risk while Expanding
Expanding your business operations can be incredibly risky. You don't want to commit to hiring more permanent employees in case things don't work out. You don't want to have to lay off hard workers if your expansion plans don't work out. Temp staffing agencies can provide you with the help you need, without the financial risk or the commitment.