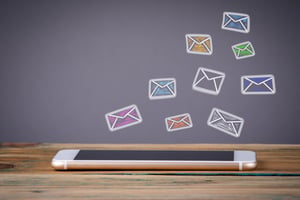 Of the candidates who apply to a given job, only a select few will make it to the interview.
Of course, getting the interview and getting the job are two different situations. One of a few actions you can take to increase your chances is sending a follow up email after the interview.
Many people are hesitant to do this. They don't want to seem pushy or overbearing. As it turns out, not sending a follow up email might be a less than ideal decision.
At Liberty Staffing Services, we want you to succeed professionally. Here are six reasons why you need to follow up after an interview.
1. Send a Follow Up Email to Remind Interviewers
HR managers and recruiters are busy with hectic schedules. They may interview several candidates for a single job. They may be hiring for several positions at once.
The point is, they're busy people. You may think you'll stand out in their minds as a truly stellar candidate, but the truth is they're likely to forget, even if you did ace the interview.
Sending a follow up email is a great way to stay at the top of their thoughts. Even if you don't get this job, they may keep you in mind for an opening down the road, or the next time they see your name on an application.
2. It's Polite to Follow Up
Another reason you should always send a follow up email after an interview is that some people see it as a polite next step to take.
In fact, some recruiters and HR managers may expect this type of follow up. Sending a quick note to express your gratitude for the interview opportunity takes no time at all.
3. Show Off Your Skills Again
You may be tempted to send a quick line thanking the interviewer for the opportunity to meet with them. After all, that meets the requisite politeness, and it won't take up much of the recruiter's time.
However, you should use the follow -up email as a chance to present your skills again. This can help your interviewer remember why you're the best choice for the job.
4. Show How Much You Want the Job
If you don't say anything after the interview, the interviewer and their team may believe you're disinterested. Sending a follow up email can demonstrate how interested you are in the role.
If you feel like you'd be a great fit for the position, express that again in your email. Hiring managers love enthusiastic candidates.
5. It Can Give You Closure
It can be nerve-wracking not to hear back from an interviewer. Although you respect their busy schedule, you're probably hoping every email that hits your inbox is from them.
By reaching out, you'll be more likely to receive a response. This can give you the peace of mind and closure you need. While following up can help you land the job, it may also prompt the recruiter to let you know when the position is filled.
Even sending the follow up email can help ease the uncertainty. Once you send that email, you've done everything in your power to land the job. The rest is up to the hiring manager.
6. It Can Move the Process Along
The average time to hire is just under a month. Sometimes, though, the process can take much longer.
If you haven't heard back, a follow up note can be a great way to nudge the process along. While recruiters are normally great at organization, they can get caught up in other tasks. Receiving your note may put the open role back in the spotlight.
If you're looking for more job opportunities, applying to a staffing agency like Liberty Staffing can help.