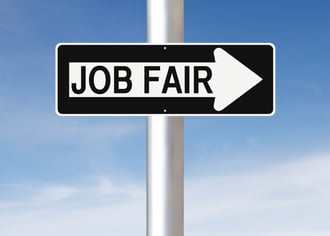 Liberty Staffing Services staffs office, warehouse, and industrial positions in temporary, temporary to permanent, and permanent opportunities. Our Brampton office is hosting a job fair today from 9am to 3pm. We are looking for construction workers, forklift operators, merchandise processors, general labourers, and much more. Come in to our Brampton office on today to begin the application and interview process. Liberty Staffing connects great people with great jobs.
Liberty Staffing's Brampton office is located at:
6B - 700 Balmoral Drive
Brampton, Ontario
L6T 1X1
We have a wonderful team of friendly staffing representatives at our Brampton location. Let us help you find the job of your dreams.
Who will you meet at our Brampton location?
Marilena Puorro-Brasca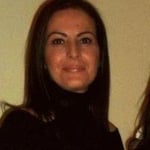 Marilena is the Regional Business Manager at Liberty Staffing Services. When asked of the favourite part of her job, Marilena exclaims that she loves the sense of accomplishment and achievement she feels at the end of each work day. She finds great satisfaction in seeing an assignment employee succeed at a job placement. Finding the right job for applicants is one of her top priorities. Marilena also enjoys interacting with clients, applicants, and assignment employees on a daily basis. Outside of work, Marilena plays golf and likes to work in her garden.
Julia Bauco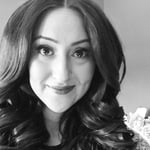 Julia is a Client Care Specialist at Liberty Staffing. She has been with Liberty Staffing Services for four years. Being a Client Care Specialist means that Julia is faced with many different tasks and challenges every day, and this is what she enjoys most about her job. She notes that Liberty Staffing offers a great level of service to both clients and assignment employees. In her free time, Julia likes to shop, and go out to dinner with family and friends.
Natalie Davis
The newest member of our Brampton team, Natalie is a Support Representative at Liberty Staffing Services. Natalie loves the supportive and open atmosphere that Liberty Staffing has between coworkers, applicants, assignment employees, and clients. She likes to shop, jog, and do yoga.
Lynda Glen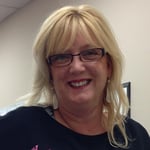 Lynda has worked with Liberty Staffing for ten years. Starting her career in the service sector, Lynda currently deals with sales as a Business Development Representative at Liberty Staffing Services. Lynda loves building relationships with clients, closing deals, and excels at keeping our clients happy. She enjoys working outdoors in her garden, fishing, swimming, and having family and friends over for campfires and barbeques in her backyard.
Takeisha Ball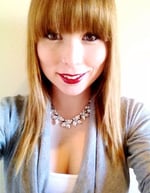 Takeisha has worked as a Support Representative at Liberty Staffing for one year. There are many things that she enjoys about working at Liberty Staffing Services. One thing that Takeisha enjoys most is that the employment industry constantly changes. She likes waking up in the morning and going to work without having her entire day routinely mapped out. Takeisha has many hobbies including hiking, longboarding, playing guitar, reading, writing, painting, and walking her dog.
That was a little bit of information about our Brampton team. We would love to get to know you! We hope to see you at the job fair today.
For further information regarding the job fair, please call the Brampton office at 905-799-8586.