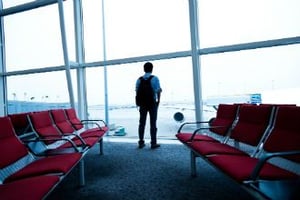 We know talking about summer vacation at the start of spring might sound like jumping the gun, but you can never be too proactive about prepping for staffing shortages. Staffing is perhaps the most unpredictable aspect of running a business, next to dealing with changes in business legislation. And like the holiday season, staying adequately staffed during the summer is a unique challenge for businesses of all sizes.
The issue of staffing gaps during the summer is about to get more complex with the recent passing of Bill 148, the Fair Workplaces Better Jobs Act. If you want some advice on how to address staffing gaps in light of the amendments made to Canadian vacation periods, keep reading.
Employee Vacation Entitlements
The tricky thing about preparing for your employees leaving for their respective summer vacations is that you won't know how many staffing gaps you'll need to fill.
According to the new Employment Standards Act, employees who have worked for you for five or more years are entitled to three weeks of paid vacation leave. Your junior employees are entitled to two, comparatively. So, your business could potentially need to fill staffing gaps for almost a month or more.
You'll want a temporary staffing solution that, ideally, can account for all staffing gaps. To strive for anything less will leave your business undermanned and unable to provide optimal customer service.
Take Skills Shortages into Account
Having a temp staffing solution isn't just about filling the gaps, however. To keep your performance levels at a respectable level, you should account for the skills shortages caused by both your senior and junior employees' absences. To secure temps who are more than up to the task of taking on your employees' positions for a month or more, you should partner with a staffing agency that has dedicated experts in your field.
Seek a staffing agency that has qualified temps for your industry at all levels of experience, like Liberty Staffing.
Having a partnership with a staffing agency that has refined a niche for itself is key to filling your staffing gaps effectively. Niche staffing agencies like Liberty Staffing, for instance, focus on office, warehouse, and industrial businesses within Ontario. This means their recruiters are keenly aware of the skills your ideal candidates need to possess and will work with you to fill your gaps with temps who are aware of the current state of your industry.
Brace for Unexpected Turnover
Most of your employees will return when their vacation periods are over, but, inevitably, every season will bring with it some degree of turnover. Whether the case is junior employees looking for different work or senior employees who have decided to retire or switch careers, summer vacation will cause some amount of turnover.
You need to manage ever-changing staffing issues with finesse to keep your business performance consistent. Having a staffing agency that can supply you with temps, as well as temporary-to-perm, and permanent employees is important. Temporary-to-permanent employees afford you a flexible "try-before-you-hire" situation, one in which you can assess whether the employee is culturally fit for your business.
Solving staffing issues isn't just about filling gaps but also hiring the right people for your business. Keep this advice in mind as summer approaches.