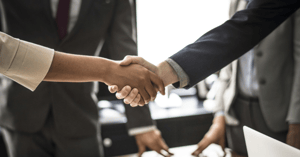 It's a common scenario. You hear back from a job you really wanted, and you're the successful candidate. There's only one catch. The offer isn't all you thought it would be. Whether it's work hours or salary, you're left wondering if this job is really the one for you. In some cases, you're wondering if you can afford to take this job on.
Many job applicants forget they can negotiate an offer. While you might not convince an employer to introduce a new benefits program, or double the salary, you may be able to reach a compromise that keeps everyone happy.
Looking for a job? Let Liberty Staffing connect you to the jobs you want. Apply today!
Negotiating a job offer can be a tricky process, and job applicants might be tempted to accept the first offer they're given, especially if they're concerned the employer will hand the job to someone else. Instead, let Liberty Staffing assist you.
Although the pay rate is the sole decision of the client company, Liberty Staffing can advise the client on the salary you're looking for. Here's how we could help you.
We Have the Latest Salary Information
Job candidates may not know what the going rate is in their field. This could leave candidates with expectations that are wildly out of line with their offers.
Conversely, job candidates might accept an employer's first offer as "going rate." They may believe that, since employers know more about hiring and salaries, they're offering a fair deal. This isn't always the case, which is why negotiation is so important.
The good news is that our team deals with salary negotiations regularly. We use tools to determine the current rates for many different professions, and we also look at plenty of job advertisements.
We Help Employers Too
When it comes to deciding on salaries, most employers have a rough figure in their head. This could be what they think the going rate is, or the rate that they "always" pay people in certain roles. They might even base salaries on their budget.
Just as job candidates don't always know the market, some employers don't have up-to-date salary information in hand when they go to hire. We're often involved in helping employers understand the current market for the roles they need to fill, and that includes advising them on salary.
We're Neutral Parties
Our team works as a neutral mediator, connecting employers and employees. We want employers to discover great employees, and we want job seekers to find great jobs.
When we approach the bargaining table, you can be sure we're acting as a neutral mediator. While we want employers to fill their open roles, we also want to make sure job candidates like you find great work.
That's why we're ready to negotiate job offers for both employer and employee. We work to find middle ground, so everyone is satisfied.
We Know the Employers
Another reason you should involve our team in your negotiations is because we often know the employers quite well. They've worked with us to create this job posting, and to find qualified candidates. We may have been working with them for quite some time.
As a result, we'll be able to guide you on what to expect from the negotiation process and what a reasonable counter-offer would look like for every individual employer.
This great working relationship can also help smooth the negotiation process.
We Get You Around the Elephant in the Room
Discussing money with strangers can be awkward, and job candidates are often told not to bring up salaries or benefits unless the employer asks. Even when an employer does ask, both parties may tiptoe around the subject.
As a neutral third party, Liberty Staffing can help open, frank discussion so both parties know where they stand.
If you're looking for better job offers, there's no better time to start. Get in touch with us today!