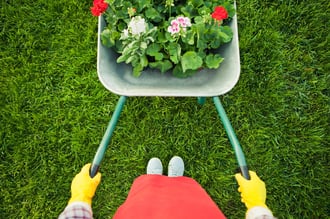 Though most businesses experience ebb and flows in demand, in many cases, companies see an influx in demand at certain times of the year, corresponding with the change of seasons, with holidays, or with specific events. Retailers are busiest during the Christmas rush. Lawn care companies only work during the warmest months, while snow removal companies only work in the winter. And flower delivery companies get a lot of business on Mother's Day.
For seasonal businesses, finding and hiring the right number of employees, at the right time, is key to success. Many seasonal businesses benefit from taking on seasonal workers. Here are some advantages of doing so.
1. Flexible Workforce
Seasonal employees allow employers to manage ever-changing staffing issues by helping them easily adjust the size of their workforce with the changes in workload. They can add or deduct support on an as-needed basis, without having to pay for full-time salaries or make painful layoffs. When you only need temporary workers for a short amount of time, it isn't worth permanently hiring on new full-time employees that you won't need in a month or two down the line.
2. Cost Effectiveness
When you hire seasonal employees through a staffing firm, much of the burden of cost is transferred to the agency. Its recruiters will be responsible for advertising positions, screening, and skills testing as well as for paying employment insurance and Canada Pension Plan premiums and workers' compensation. You'll get the workers you need, but without the high cost of being their employer.
3. No Need to Handle Onboarding or Admin
Getting new employees comes with a lot of responsibility. You have to onboard the new hires and train them, while performing the administrative duties that come with human resources, compliance, and payroll. But with seasonal employees, the staffing agency takes care of all of this time-consuming work for you.
4. Higher Morale
Being overworked and stressed can wreak havoc on employee morale. When business increases but you don't add on extra helpers to meet the demand, your permanent employees might have to do double the work. This can hurt morale, and in turn, productivity. It could also lead to a higher turnover rate if these overworked employees look for a new job to avoid the added stress you've put on them. Seasonal workers can take the pressure off and lend support to your existing workforce.
5. No Overtime
You might be forced to pay for overtime if demand exceeds your workforce. Instead of paying time and a half for work to get done, and dealing with the consequences of overtime on employees, taking on seasonal employees can help you get the same work done for a lower cost. Not only will this help your bottom line, but it'll also make your employees happier.
6. Less Risky Hiring
Hiring new workers is always risky. You can make hiring mistakes and end up with bad hires who don't work out. This can hurt your bottom line due to the time and money that went into recruiting, onboarding, and training. When you hire seasonal employees through a staffing agency, you can simply request a new temp if one isn't meeting your needs. You have absolutely no commitment to keeping seasonal employees who aren't working out.
7. Hitting the Ground Running
Staffing agencies have large candidate pools of temp workers who are ready and able to start working right away. They're pre-screened and pre-approved for your convenience. So instead of having to go through your long recruitment process that you don't really have time for, you can get seasonal employees on site in just a few days, and in some cases, in just a few hours. And because these temps will be pre-screened ahead of time, you'll know that they can do the job well and will need minimal training.
If you want to learn more about hiring seasonal workers, contact Liberty Staffing today.