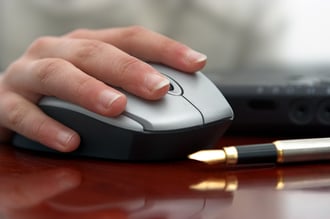 Data entry clerks are needed in a wide variety of industries. Though they're not the most glamorous positions by any means, they're still necessary for operational efficiency. Data entry clerks typically prepare data for computer entry through compilation and sorting, process customer and account documents for deficiencies, resolve discrepancies, enter customer and account data, maintain data entry requirements, verify data, and secure information. Without qualified data entry clerks on your team, your company information could become disorganized and out of date quickly.
Staffing services can help you find data entry candidates. Here's how you'll benefit from engaging a staffing firm for your hiring needs.
Better Candidates
Because data entry clerk positions do not require extensive experience or education, you'll be inundated with hundreds of resumes. Unfortunately, the majority of these applicants will not be right for the job.
Recruiters at staffing services can cut through the clutter and even eliminate the need to advertise these job positions completely because they will already have networks full of pre-approved qualified candidates to call on. This will result in a better list of candidates for you to choose from, as well as time saved.
Better Hires
Data entry clerks don't require any formal education or extensive experience, but they do need some critical skills that will help them excel in their jobs. A staffing services company will know exactly which skills to look for while reviewing resumes, such as organization, computer skills, typing, attention to detail, thoroughness, confidentiality, independence, and critical decision making.
In addition, interviewers at staffing services understand that there are other factors at play when it comes to finding the ideal candidate. They will not only review work experience and skill sets, but they'll interview for cultural fit as well to ensure that your new hire will enjoy working at your company and will stay for the long term. This will ensure better hires and reduce the risk of costly hiring mistakes.
Skills Testing
A data entry clerk must be proficient with software programs, must be a fast typer, and must be accurate. A staffing services company will provide skills testing to ensure that candidates are well suited for data entry. Candidates will take typing tests where they'll need to transcribe a document while focusing on speed and accuracy.
Hire all Types of Data Entry Clerks
Often, you'll need a data entry clerk on your team permanently to maintain all of your files. But other times, you may just need to hire temporary clerks for special data entry projects.
Whether you need someone full-time or part-time, permanent or temporary, a staffing services company will be able to find the right candidate for any open position.
In addition, you can take advantage of the temp-to-perm hiring model through a staffing agency. You'll be able to test out a temporary worker on site for a few months before deciding whether or not to hire him on permanently. This will help you make more informed hiring decisions based on skills and cultural fit, without the financial risk.
Hire Faster
Because recruiters work exclusively to find qualified candidates for their company clients, day in and day out, you'll benefit from faster hiring. The hiring process will not have to revolve around your hectic schedule. In addition, because recruiters have candidate pools filled with qualified, pre-approved candidates, you will be able to reduce the amount of time required for the hiring process, so you can have your new hires on site faster. Plus, even if you need to hire multiple new workers, your staffing agency will be able to deliver with little to no extra time needed.
Need to hire a qualified data entry clerk? Contact Liberty Staffing for your hiring needs.