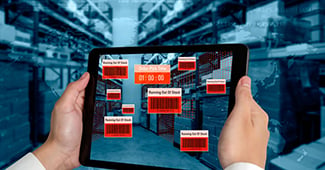 Though it would be great if we could just wish it away, the current supply chain crisis isn't ending anytime soon.
Managing supply chain issues isn't limited to materials and shipping delays. Supply chain issues also create staffing challenges that businesses have to deal with.
To get help with the unique staffing issues you're facing in your industry, reach out to Liberty Staffing to find out how we can alleviate stress and help you improve your day-to-day operations!
In the meantime, use these tips to manage your staffing needs during the ongoing supply chain crisis.
Learn About the Supply Chain and Workforce Projections in Your Industry
"Be prepared" may sound cliché, but it really shouldn't be overlooked. Knowing what to expect in your industry will help you prepare for staffing needs now and in the future.
Every industry is affected by staffing and supply chain issues a little differently. For example, a warehouse could experience a reduced need for staff during the months when products or materials are delayed. Then, when those shipments arrive, the warehouse needs to scale up quickly and have a larger staff on hand.
Retailers are struggling to get certain products into their stores in time for the holiday season, but they are still expecting lots of in-person shoppers. Canadian retailers are also expecting earlier shoppers, so it is important to be fully staffed in November.
Make sure that you are watching the projections for your specific industry to help you prepare for what to expect in the weeks, months, and years ahead.
Use Temporary Workers to Quickly Scale Up and Down
Using temporary workers is a great way to be more nimble in your staffing.
Supply chain disruptions are likely to cause pretty significant ups and downs in your staffing needs. You may need to bring in people quickly to manage an increased need, but then things will slow down after just a few weeks or months.
The last thing you want to do is get a reputation for hiring permanent staff and then letting them go when things slow down. At the same time, it's stressful to have employees on the team who aren't getting enough hours.
You also don't want to be in a situation where you're spending far too much on labour costs during the off season.
That's where temporary workers come in to save the day! Temporary workers aren't looking for permanent positions. They sign a contract with your business to work for a specific period of time. When that time ends, you can choose whether to extend their contract or have them wrap up their time with your company.
It's a great way to anticipate surges in staffing needs without over-hiring.
Work With a Staffing Agency to Expand Your Search
If you're struggling with staffing your company with enough high quality employees, a staffing agency may be just the solution you're looking for.
It can be difficult for an individual business to get a wide enough reach to recruit new employees consistently. You basically have to be an expert in online recruiting, managing your presence on online job boards, finding and presenting information at job fairs, interpreting resumes, and using staffing software to make the process run more efficiently.
Who has time to do that on top of the work of running a business?
A staffing agency provides you with the support you need to keep your company fully staffed, regardless of the ups and downs of navigating the supply chain crisis.
Additionally, staffing agencies stay up to date with employment and staffing trends, including how various industries will be affected by ongoing supply chain concerns.
Liberty Staffing is Southern Ontario's Top Staffing Agency
Liberty Staffing has been supporting businesses in Southern Ontario for over twenty years. Our networks run deep in the community, and we know how to find great candidates for great employers.
When job seekers in Southern Ontario are ready to find a new job or switch careers, they come to Liberty Staffing. We can help your business connect with these enthusiastic and qualified candidates!
Reach out to Liberty Staffing today to find out how we can help you manage the complex relationship between supply chain management and staffing!