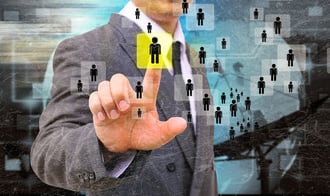 The job market is saturated. You have plenty of job seekers to choose from. You might get dozens or even hundreds of applicants to any given job advertisement. The difficulty isn't finding applicants; it's finding the right ones and choosing among them in order to ensure that you hire only the best.
Your employees are vital to your business and they can be one of your business's greatest strengths. You rely on them to ensure that your company runs smoothly. Hire the wrong people and you could get a bad reputation, see reduced profits, and suffer from low productivity.
To help you find and hire the best candidate for your business, we've detailed some helpful tips for you to follow.
A Well-Defined Job Description
To attract the right person, you need to have a well-defined job description. If your description is vague or flawed, you open yourself up to the risk of hiring the wrong person who doesn't accurately fit the role. Take as much time as you need to think about the necessary skills, experience, and education that your new hire is going to need. Figure out which assets would be nice to have. Consider exactly what duties this employee is going to take on, which results will be expected, and which performance indicators you'll use. Provide enough detail so job seekers will know whether they're suited for the position.
Referrals
Referrals are low cost and highly effective. Your employees know people—and since they understand your business, they know who will fit in best. It can be extremely beneficial to let them know you're hiring and encourage them to spread the word to their networks. Word of mouth may be all you need to get your perfect candidate.
Branding
Even though there are plenty of job seekers out there, if you have a bad brand, none of the top candidates are going to apply. Poor staff morale, bad training, a high turnover rate, low pay, an uncomfortable environment, an unsafe workplace—all of these issues can drastically affect the quality of the applicants you'll get. Build your brand by giving your staff everything it needs to succeed and create a positive atmosphere that people will want to work in. Your company needs to be known as a good employer. This will help you both retain and attract the best people.
Inbound Marketing
Let candidates come to you with inbound marketing. Now that you've built your brand, let people know what a great employer you are. What perks you give. What the advantages are of working for your company. Why should they work for you? Your website and social media pages can be powerful tools for allowing candidates to reach out to you first.
Always Be Recruiting
When you only recruit when you have open positions, you have the added stress of a time limit to worry about. You might hire the wrong candidate for your business because you can't let the role stay empty for too long. When you're always accepting resumes, thanks to inbound marketing, you can ensure that you hire only top talent because you can wait for the right person to come along.
Partner Up with a Staffing Agency
You may be fluent in your field but you're probably not well-versed when it comes to hiring. And that's OK. Leave the recruiting and hiring to the experts. Partner up with a staffing agency that has representatives on staff who know the ins and outs of recruiting, the trends, the common errors, and the most effective methods for finding the right people.