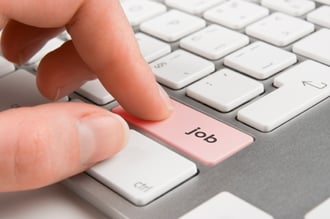 When you're searching for employment, you can easily get frustrated and down in the dumps. What starts out as a job search for a new and exciting opportunity for your future can quickly get disheartening. Employers aren't replying. You're not finding opportunities that suit your skills, experience, and career interests. You're putting in a lot of effort to come out of your job search with zero job opportunities.
If you're faced with this situation, contacting a temp staffing agency to help you with your job search can be the best thing you do—not only for your bank account but for your emotional health, too. A temp staffing agency can get you access to a variety of jobs—while doing most of the legwork—so you can make some cash while improving your resume, learning new skills, meeting new people, and opening up doors for your future.
However, to see positive results from your relationship with the temp staffing agency you choose, you need to pick the right one to work with. Here's how to choose the right agency for your job search.
Conduct an Online Search
If you don't know anyone who can refer you to a reputable staffing agency, search engines will be your best friend to start off your search. Staffing agencies go by a variety of names, so key in "temporary staffing," "employment agency," "temp staffing firm," temp employment company," and other related terms, along with your geographic location to see your options. Read reviews for each option so you can strike out the agencies that don't seem reputable or professional.
Industry- or Job-Specific Firms
Once you've got a list of potential staffing agencies, start cutting it down based on the type of job you want or the industry you're looking to get into. Most staffing agencies will focus on a specific niche—whether that's manufacturing, administration, finance, IT, software, or anything in between. You can find a temporary staffing agency that focuses on employment opportunities that match your education, experience, skills, and career goals. You don't have to settle for a low-level opportunity when you go with the right agency.
Look at Their Additional Services
If you're looking for someone to revise your resume, coach you for interviews, or provide training, look out for these services before registering with any one temporary staffing agency. Not all agencies offer these services, so choose wisely based on your needs.
Make Contact
To learn more about the agencies you've chosen, you should contact them to gain more information. You'll get a feel for their communication style and placement services. Be clear about your expectations and career goals to ensure that there are positions available that you'd be interested in and that you can both benefit from your new potential partnership.
And, ask the right questions. Ask about the availability of current open positions, the types of clients they cater to, how often new placement in your area of expertise become available, and how many candidates they typically interview per job opening. Asking questions will give you a good idea of what to expect if you sign on.
Be Open to Suggestions
Finally, remember that staffing agencies are experts at matching candidates with the right job openings. A temp staffing agency that challenges you with new roles and job duties could be just what you need to get into a career that you'll love. Be flexible and positive.