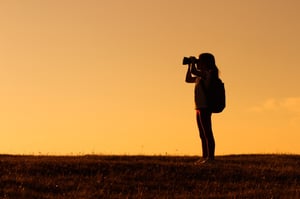 When you decide to use temporary workers as part of your core business strategy, you start to benefit from reduced costs, reduced administration, faster hiring, increased productivity, and more. Both small and large businesses can benefit from temp workers.
But if hiring them on your own, these temp workers might be more trouble than they're worth. Why spend weeks on a hiring process, training, and administration, wasting time and money, to hire temp workers who will only be around for a couple days or weeks?
To make temp work worthwhile at your company, you should work with a temp staffing agency. The agency will handle the back office work that comes with hiring temporary workers, so you can enjoy the benefits without the drawbacks.
But to get the best bang for your buck, you need to find the right temp staffing agency for your needs. If you just choose the first agency from a quick Google search, you might find yourself disappointed with the talent and service you receive. You'll need to put a little more effort in your search for a temp staffing agency.
Here's what you need to consider on your search for a temp staffing agency.
Type of Talent
When shopping around for a temp staffing agency, the most critical consideration is going to be the type of talent you're looking for, and whether or not the agency has the type of workers that you need. Some agencies specialize in a niche market, such as the industrial sector, the nursing sector, or the finance sector. Others specialize in finding a certain type of worker for a wide variety of industries, such as office workers. These niche agencies can offer deep knowledge of trends, opportunities, and challenges, and you can really benefit from their advice, recommendations, and support.
Some firms, on the other hand, are more generalized. They work with virtually all companies to find any type of worker they need. Though this is a good idea if you believe you're going to need a wide variety of different types of talent, you won't be able to benefit from specialized talent or knowledge.
Of course, the firm you choose is going to need to be able to fulfil your talent needs. So make sure the agency you choose to partner with can meet your talent needs now and in the future.
Quality of Talent
One of the main reasons why you'd work with a temp staffing agency is to increase the quality of the talent you receive. Agencies are specialists in recruitment and hiring, so naturally, you expect them to be able to find higher quality candidates that you could find on your own.
How and where an agency recruits talent, how candidates are vetted, and how they are interviewed will make a huge difference in the quality you receive. The ideal agency will think outside the box when it comes to recruitment and will thoroughly qualify its candidates by calling references, performing skills testing, performing background checks, and doing its due diligence. A good agency will also ask the right questions during interviews—questions that offer insights into personality, soft skills, and cultural fit, instead of just reviewing information that is already provided on the resume.
Customer Service
Though you shouldn't completely discount larger temp agencies due to the assumption that you'll face a lot of red tape, bureaucracy, and automated service, oftentimes, a smaller niche firm is better for customer service. When you have hiring needs, you need your representatives to answer you right away. You don't want to work with a firm that ignores emails and calls. You also don't want to work with a firm that doesn't take complaints and concerns seriously. You need an agency that excels at customer service.