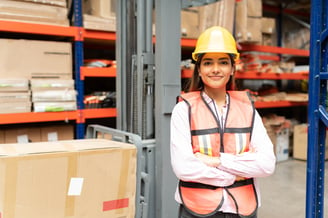 We have some breaking news! Starting on November 15, 2022, international students who are studying full time in Canada will be able to work more than 20 hours per week. For more information, please read this Global News article.
This is great news! At Liberty Staffing, we know how to tough it has been for international students to pay for bills and expenses off of 20 hours per week.
Are you an international student in Ontario and looking for work? If you are, we hope that you'll apply with us!
About Liberty Staffing
Liberty Staffing Services is an independent staffing agency with multiple branch locations across Ontario. First established in 1999, we've been helping job seekers find meaningful employment for over 20 years!
If you're looking for general labour, warehouse, factory, industrial, or office work, we can help! We offer day, afternoon, and night shifts, starting at minimum wage and up. Check out our available jobs here.
Liberty Staffing connects great people with great jobs!
We Care about Our Employees
At Liberty Staffing, we truly care about our employees. Our recruiters take the time to get to know you and your ideal job and shift requirements, to ensure that we'll find a good fit for you. We don't treat our employees like numbers.
Liberty Staffing truly cares about you and your professional success.
First Day E-Pay Program
We offer a First Day E-Pay Program! Instead of waiting a week for your first pay, we'll pay you after your first day of work. This is an advance on your weekly pay.
If you register with us, and you start working, we'll pay you electronically right after your first day of work. Just let us know that you're interested in our First Day E-Pay Program!
Apply With Us Today!
Ready to apply with us? Start our online application, then contact your nearest Liberty Staffing branch location for an interview. We look forward to hearing from you!